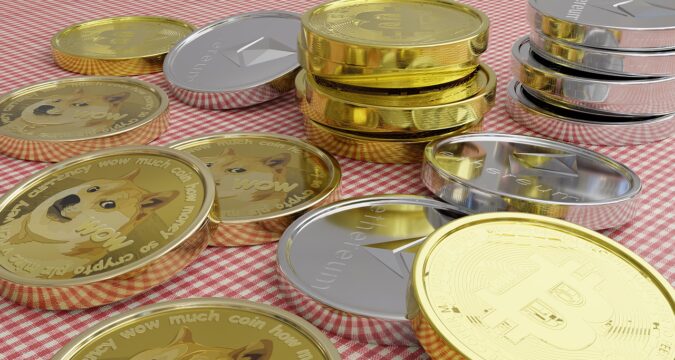 Canaan, a major cryptocurrency miner manufacturer does not seem to be affected at the least by the blanket crypto ban on cryptocurrencies. The manufacturer has reported strong gains and earnings in the year 2022.
Despite the ban on cryptocurrencies in China, Canaan has faced no such issues in terms of its gains. The company has reported strong growth in the year 2022.
The performance of Canaan has been growing significantly and the company has enjoyed constant growth.
Canaan Shared its Second Quarter Results
It was on Thursday when Canaan shared its financial results for Q2 2022. The company has revealed that its gross profit has increased by 117% compared to the same quarter of 2021.
Canaan has also reported that it has generated almost $139 million worth of profits in the same quarter. The amount it has generated translates to 930 million RMB.
For the second quarter of 2022, Canaan has reported that it has generated a net income of almost $91 million. In terms of RMB, the company has generated 608 million.
Canaan has confirmed that compared to the Q2 of 2021, its net income has increased by 149%. In the same quarter of the year 2021, it generated 425 million RMB.
Q2 was a Challenging Quarter
Canaan has reported that despite generating strong profits, it has faced many challenges in the second quarter of 2022.
The major challenge was the price of Bitcoin (BTC) which ended up plummeting starting in 2022. Starting from January to June, the trading price of Bitcoin ended up falling to $20,000.
This was a strong challenge for their company because as the price of Bitcoin fell, many Bitcoin miners found that mining Bitcoin offered no profits at all.
As a result, the Bitcoin miners started to sell their mining rigs and mining centers resulting in a major sell-off. As there was a lot of second-hand mining equipment on the mark, it was difficult for them to sell their freshly manufactured equipment.
Still, the company dealt with the situation very smartly and professionally. They have manufactured mining equipment that has improved their power supply efficiency on a large scale.
Canaan's Goal
Canaan's CEO, Zhang revealed that its mission is not to stay confined in China. Instead, they want to expand their business and their reach throughout the world.
They are aiming to increase their global presence and for this purpose, they are aiming to open up their headquarters in Singapore.
The company is also responsible for mining Bitcoin and so far, it has increased its mining capability with increased power supply.
The company has revealed that by the end of June, they had mined a total of 346.84 Bitcoin translating to $8.1 million.