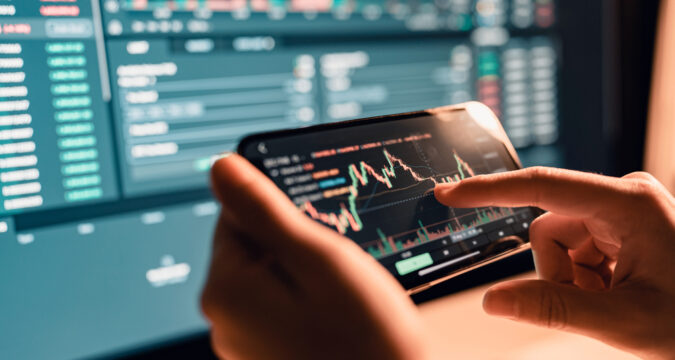 In the Friday trading session, it was recorded that the sentiments of the investors were mainly in positive territory.
The afternoon trading session showed an uptick based on the strong sentiments of the investors. The trading session of the major stock markets was strong on Friday but it was not the same case for the entire week.
Despite ending the Friday trading session on a positive note but the entire week's performance has been mainly negative.
Tough Language from the Feds
As the Feds shared the positive data for the PPI and CPI, the investment communities started perceiving that the Feds may lower the interest hike aggression.
Turns out, the Feds have no intentions of lowering the interest rates as they want to fully eradicate the inflation rates.
The Feds made it clear that they are not going to show leniency towards the interest hikes. As per the Feds, the inflation rates are not fully under control. Therefore, it is important they keep dealing with it the same way.
The head of the Federal Reserves revealed that they cannot go back on their policy. It is not going to be a wise decision for the Feds to reverse their policy which could become a major problem for the economy.
Therefore, they have to continue making tougher decisions and bring down the inflation rates for good.
Performance of the Stock Markets
The market data shows that the NASDAQ Composite has recorded a 0.01% surge in the recent trading session. After the surge, the NASDAQ Composite ended its trading session with 11,146.06 points.
The S&P 500 index has witnessed a 0.48% surge and it has climbed to 3,965.34 points. The Dow Jones Industrial Average has also recorded a 0.59% surge in the latest trading session.
Following the increase, the Dow Jones index added 199.37 points, bringing the total count up to 33,745.69 points.
Despite hitting positive gains in the Friday trading session, all major indexes moved in the negative direction for the overall (weekly) performance.
The weekly performance for the major indexes shows that the NASDAQ Composite moved down by 1.57%. The S&P 500 index recorded a 0.69% dip in the latest week. The Dow Jones has also recorded a 0.1% dip.
Although the recent week has ended on a negative note, the overall performance of the stock market in the month of November has been positive.
The overall performance of the stock market has been in positive territory, which is a good sign for overall market growth.
As the inflation rates are now coming under control, the interest rate hikes would not be as much of a pain for the investors as they were in the past few months.
This means that the stock markets may continue getting pushed higher as investors would have extra money to invest in stocks.