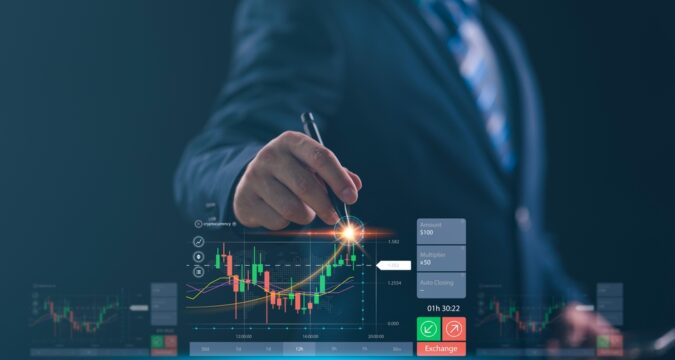 The US Commodity Futures Trading Commission (CFTC) filed a lawsuit against Binance, one of the world's largest cryptocurrency exchanges, causing a shockwave in the crypto community in recent weeks. The lawsuit accuses Binance of allowing U.S. users to trade derivatives without being properly registered and demands that the exchange pay significant fines.
Although the revelation has likely raised concerns among Binance users, the news has had little impact on the larger cryptocurrency market. Data from IntoTheBlock shows that since the CFTC case became public knowledge, trade volume on Decentralized Exchanges (DEXs) has remained steady. This shows that contrary to what some had predicted, traders may not necessarily be flocking to DEXs due to the litigation.
With this development, over the past month, there has been a noticeable increase in Bitcoin outflow from Binance exchange. Data extracted from CoinGlass shows that over the last 30 days, Binance has witnessed a 60% rise in the rate of BTC withdrawals. Sometime in March, more than $400 million (on an average) in net withdrawals was reported.
As a result of the litigation, this sudden movement shows that some Binance users may be transferring their Bitcoin holdings to other exchanges or wallets. Such behavior is seen as a predictable circumstance, as most of these account holders believe it could cause some financial crisis for the company – considering the recent uncertainties that has arose in the industry. 
Statistical Explanation To The Development, And The Fate Of Binance 
According to CoinGlass, as of the time of writing, Binance purportedly possesses 540,572 BTC, which is worth $15.3 billion. The BTC balance on Binance, which was recorded at 646,709 BTC as of 30th March, may be substantially higher, according to statistics from Glassnode. This implies that the exchange still holds a sizeable Bitcoin even though some users are withdrawing their BTC holdings from Binance.
One of the internal sources who commented anonymously said that "we do not yet know the outcome of the CFTC action or how it would impact Binance or the larger cryptocurrency market." It's important to  also note that this is the only legal challenges that a prominent bitcoin exchange has run into.
Another well-known exchange, FTX, briefly dropped in November last year due to increased trading traffic. It was said that when some traders looked for alternatives to centralized exchanges, decentralized finance (DeFi) trading volume increased. Coinbase once had a similar issue in the Netherlands earlier this year.
Stakeholders familiar with this development have also revealed that due to consumers' desire to protect their bitcoin holdings against possible exchange hacks or other security breaches, the FTX outage also resulted in record-breaking sales for hardware wallet vendors like Ledger and Trezor. Following the Binance lawsuit, a similar trend may emerge as some users attempt to remove their money from centralized exchanges and transfer it to other safer storage options.
Market Response, And The Reason Behind The Legal Action 
It was reported that on Monday, a significant withdrawal demands was noticed. Further investigations also revealed that the number had stayed the same in the last 24 hours. Data collected from Thanefield Capital has also shown that a cumulative number of stablecoins withdrawn from Binance exceeded a million dollars a few hours before/after the CFTC court case was made public. 
Recall that earlier this year, the CFTC had accused Binance of serving many customers in the United States without proper registration. According to the agency, this has led these customers to evade the bypass Know-Your-Customer (KYC) by simply using the VPN.
This agency has tagged this a market manipulation and will let Binance answer it. Meanwhile, in response to the accusation by the CFTC, Binance CEO and Founder Changpeng Zhao has come out to deny the allegations, describing them as false. He further explained that the so-called platform is only used to convert cryptocurrencies and cover personal expenses.