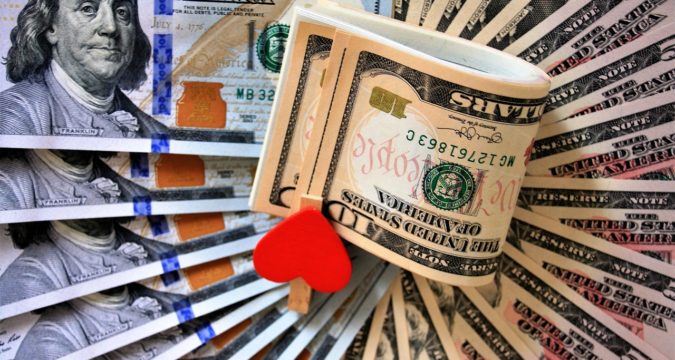 On Friday, the dollar sank to its lowest level against a basket of major currencies in the last two months, as vote counting for the controversial U.S. elections dragged on and investors believe there will be more losses for the greenback. The latest predictions indicate that Democratic candidate Joe Biden will win the White House, but Republicans will be able to retain control of the Senate. If this happens, it will become difficult for Democrats to pass the fairly large fiscal aid package that they have been pushing. While Biden is ahead of his Republican rival Donald Trump, there are still a couple of important states that are counting votes still. 
Moreover, Trump has also mounted legal challenges when it comes to vote counts, so there is still a great deal of uncertainty. The dollar index declined to 92.447 against a basket of major currencies, as it reached its lowest level since 2nd September. As far as the week is concerned, there was a 1.6% decline in the dollar index, which put it on the path for its biggest decline in nearly four months. The U.S. currency is facing consistent selling pressure, due to a huge fall in long-term Treasury yields because of expectations of a lower fiscal package, along with a rise in riskier assets and equities. This pressure is expected to continue. 
 Analysts said that a Republican Senate and a Biden presidency would be rather negative for the dollar. This is because there would be a lesser-than-expected stimulus in this scenario, which means that a looser monetary policy would be needed for supporting the U.S. economy, as it struggles with the impact of the global pandemic. However, if the Democrats were able to wrest control of the Senate and also the run-off elections in Georgia, then the outcome would be wholly different. The dollar also declined further against the Japanese yen, as it was trading at an eight-month low on Friday at 103.45 yen. 
Yoshihide Suga, the Japanese Prime Minister, has vowed to closely work with overseas authorities for keeping currency moves stable because a strong yen is regarded as a threat to the country's economy. The dollar fell by 0.87% against a buoyant euro in the previous session and was now trading at a value of $1.1841. This week, there has been a sharp increase in the single currency on the dollar's weakness, but it has also benefited from the rumors that the European Union is moving close to a budget deal. 
The British pound was trading at 0.1% lower on the day at $1.3140 after it saw solid gains of 1.23% on Thursday. During Asian trading hours, the vote tallies from a number of U.S. states continued to come in, but there wasn't much reaction in currencies because traders said that it could take a number of days or even weeks in declaring an outright winner. On Friday, investors were also awaiting the release of non-farm payrolls in the U.S., which is forecast to show a slowing down in job creation.