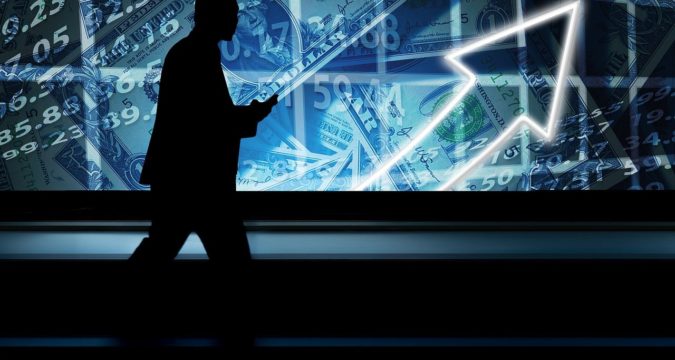 On Thursday, U.S. stock futures jumped on bets that a potential Washington gridlock could bring down the chances of any major changes in policies that could negatively affect corporate America. Nonetheless, there were still concerns about the risk of a possible contested presidential election in the country. In the race to the White House, Joe Biden, the Democratic candidate moved closer to victory on Thursday, as votes were tallied by the election officials in the handful of states that were going to decide the outcome. Meanwhile, current president and Republican Donald Trump called for recounts of the votes and filed lawsuits.
In other news, it appears that Republicans are going to end up retaining control of the U.S. Senate, in turn making it a tad more difficult for a Biden presidency to be able to deliver on the promises of reining in businesses, including Big Tech. Market analysts said that if the outcome of the election turns out to be a Republican Senate and a Democratic President, then it can actually be the best thing for the markets because it would prevent any major changes or extreme policies. There was a 2% climb in the shares of technology firms, such as Amazon.com Inc., Alphabet Corp. and Apple Inc., in the early hours of trading. 
This just built on the rally that had occurred on Wednesday when the shares had risen by nearly 4%. According to analysts, marijuana, infrastructure, renewable energy and trade-sensitive stocks are all expected to benefit from a Biden presidency and these all saw an increase after they had underperformed rather widely on Wall Street in the last session. However, investors also turned towards the safety of bonds because the chances of a big fiscal stimulus package would go down with a divided Congress. 
This fiscal package is considered vital for reviving an economy that's suffering from a recession that was triggered by the global coronavirus pandemic. Later in the day, attention will also be directed towards the latest policy statement of the Federal Reserve after a two-day meeting. However, as the final result of the U.S. election remains uncertain, it is expected that the central bank would simply repeat its pledge for doing whatever possible to support the economy. The main indexes on Wall Street had experienced a surge on Wednesday. In fact, they had ended up closing at their highest in more than a week. 
The tech-heavy NASDAQ posted its best day since April whereas the benchmark S&P 500 had its best since June. At 5:16 a.m. ET, S&P 500 e-minis were up by 1.79% or 61.5 points, Dow e-minis had increased by 1.27% or 352 points and Nasdaq 100 e-minis rose by 2.74% or 321.75 points. There was a decline in energy stocks, such as Chevron and Exxon Mobil by 0.9% and 0.3%, respectively, due to the oil prices. With new coronavirus lockdown measures being imposed, the demand for oil is expected to fall, which is leading to a drop in price.