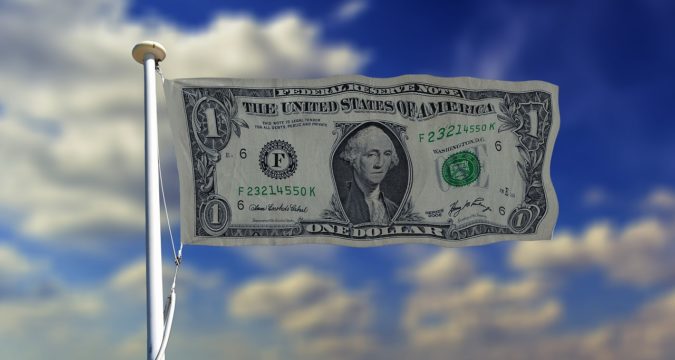 On Tuesday, the U.S. dollar declined and ended up reaching a one-month low against a basket of prominent currencies, as investors were waiting on the outcome of fiscal stimulus package talks before the upcoming presidential elections and the impact on the coronavirus spike in Europe. There was a dip in the U.S. currency for the second day, with the safe-haven currency hitting its lowest at 92.991 since September 21st. House Speaker Nancy Pelosi expressed her optimism that the Trump administration and Democrats could reach a deal on additional COVID-19 stimulus relief that may get financial aid out as early as the next month. Last up by 0.49%, the euro also reached a one-month high at $1.184, as compared to the greenback.
In early London trading, the Euro had weakened by 0.1% to fall at $1.7600. Market strategists said that a decline in the U.S. dollar could actually turn out to be long-lasting. Even though fiscal stimulus talks had reached an impasse, investors are now looking beyond the presidential elections scheduled on November 3rd. According to analysts, the most optimistic aspect of the stimulus deal is a 'blue wave' victory. This would mean Biden winning the White House and the Senate turning Democrat, which would unlock spending of $4 trillion to $5 trillion in 2021, which would be related to stimulus and some of the infrastructure and green energy initiatives discussed by Biden.
Even though markets had expressed confidence that a Biden victory would lead to more stimulus, investors are still wary due to a possible contested result, which might boost the safe-haven appeal of the greenback. Market analysts said that investors might refrain from entering into large trading positions, as COVID-19 cases are resurging around the globe at an increased pace and with the approaching U.S. elections. There was a massive increase in the number of people hospitalized in France, while some of the toughest restrictions in Europe were announced by Ireland.
Nonetheless, markets have managed to stay in recent ranges, with a drop in foreign exchange trading due to rising uncertainty in Europe and the United States. Currency strategists said that the markets were in a wait-and-watch mode, as traders were not willing to place big bets before such major events. David Frost, the chief Brexit negotiator for the United Kingdom, said that there was really no point in restarting talks with the EU unless Brussels changed their approach fundamentally. 
The resilience of the pound to the flow of negative news indicated to optimism that a trade deal would eventually be agreed upon. Analysts said that they were hoping for constructive progress because things didn't seem to be going anywhere. As far as the data is concerned, the single-family home building in the U.S. increased to 13-year highs last month as mortgage rates reached a record low and people shifted to low-density areas and suburbs to find more room for schooling and home offices. Elsewhere, the safe-haven yen also experienced an increase against the U.S. dollar by 0.5%, as it reached 105.4650.