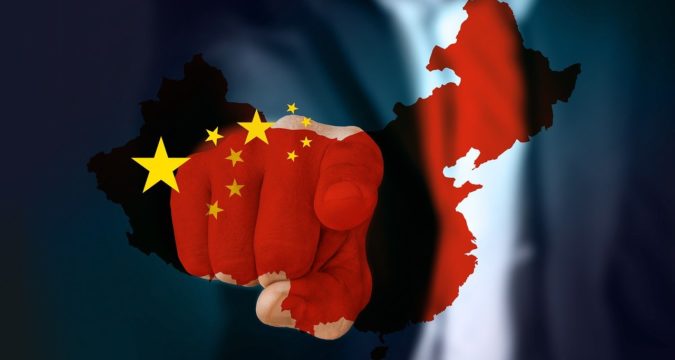 A wildfire was caused amongst OKEx's customers when they found out that they were debarred from withdrawing their funds from OKEX.
Last Friday, news surfaced which reported that the Chinese founder of OKEx was arrested by local police. Mingxing Xu, who is popularly known by the name "Star Xu", was reported to be interrogated by police. The news of his arrest was later on confirmed by Caixin – a news agency of China.
But before the news made public by Caixin, OKEx announced that it has temporarily suspended all the withdrawal requests. The customers were shocked and were clueless until the arrest was confirmed from the press release of Caixin. However, the management/administration of the exchange did not inform the public about the reason for suspension.
OKEx is globally popular amongst crypto asset investors however the unfortunate news created a fuss amongst its customers. The exchange also enjoys the privilege of introducing its very own digital coins namely OKB. However soon after the news, the value of OKB dropped about 11%.
Later on the customers were told by OKEx that one of its key personnel was interrogated by local police authorities. It was reported that the police enquired from the officials of OKEx about Star Xu.
Many crypto investors believe that Xu has been taken up by police but not in fact arrested. They said that the police might be seeking assistance from OKEx co-founder in the conclusion of an investigation. The investigation is said to be against registration of OK Group incorporated in 2019. Suspension of withdrawals is therefore cannot be linked with Xu's held up with police, said crypto analysts.
Yet, Caixin reported that Xu was arrested last week and since then he was not looking after the affairs of the exchange. Earlier in the year 2018, Xu was arrested and was questioned about the crypto fraud.
Xu's once again arrest shows that the crypto businesses have to be completely decentralized in China. The general perception is that the executives of crypto exchanges are being held up by local police frequently. It is said that the reasons behind are relatable to political influence prevailing in China. The experts suggest that the way forward is the overall decentralization of crypto business in China.