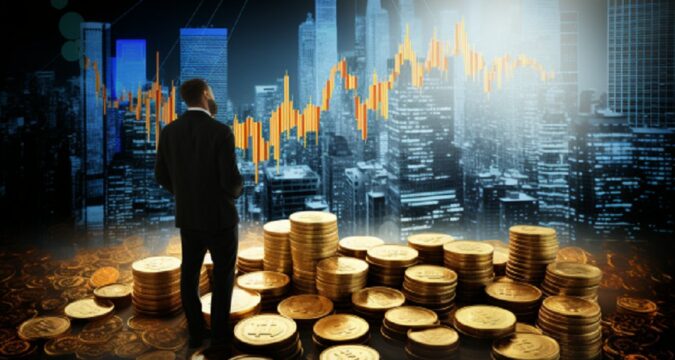 Dypius and CoinGecko have teamed up in a ground-breaking partnership poised to completely change the decentralized gaming environment to provide a synergy that promises innovation and pleasure in the World of Dypians (WoD). This alliance, being heralded as one of the greatest partnerships of the year in the blockchain gaming sector, marks an important turning point for the World of Dypians.
Announcing the partnership, the companies disclosed that cutting-edge innovations that connect the cryptocurrency and gaming worlds will be introduced with this partnership. One of the unique features of this agreement is the distribution of 9,000 free CoinGecko Beta Pass NFTs to the World of Dypians community.
Part of the agreement also includes that owners of these NFTs will get exclusive access to the CoinGecko section of the game, where they may check out exclusive features and adventures. The Dypians should feel excited and exclusive due to this action, which will encourage further participation in the community.
Another part of the agreement is the special reward session, which provides qualified players with $10,000 as a reward. The reward is meant to persist as players explore the virtual realm of Dypians. Players will also have the chance to win daily $BNB awards, giving their gaming accomplishments more value in the real world.
CoinGecko presently has an operating space in the WoD area where it plans to create an innovative and captivating gaming experience for WoD users, enabling them to have a seamless interaction with an AI-induced Non-Player Character (NPC) and participate in events.
Expectations Thrills The Collaboration, Promises To Broaden Blockchain Gaming Industry
While speaking on the trend, the team at Hackernoon expressed that this new arrangement is anticipated to achieve new heights in terms of user engagement, accessibility, and incentives with the addition of CoinGecko's knowledge and resources.
The online fans of Dypians have also reacted to this development, the thriving player base in the World of Dypians, is looking forward to CoinGecko's services being incorporated into the game. The team at CoinGecko also explained that by offering free CoinGecko Beta Pass NFTs and a substantial reward pool, this partnership is willing to attract more players and drive engagement within the Dypian community.
CoinGecko has also revealed that their CoinGecko Area will serve as this project's educational hub. It will enable players to get acquainted with the game easily and its huge cryptocurrency aggregator. Players can also obtain the latest information and updates about CoinGecko's products and offers.
However, the partnership is scheduled to run from the 25th of September to the 24th of December. It is also said that the earlier interested parties sign up, the better their chances of earning BNB, which also comes with other multiple consolidation benefits.