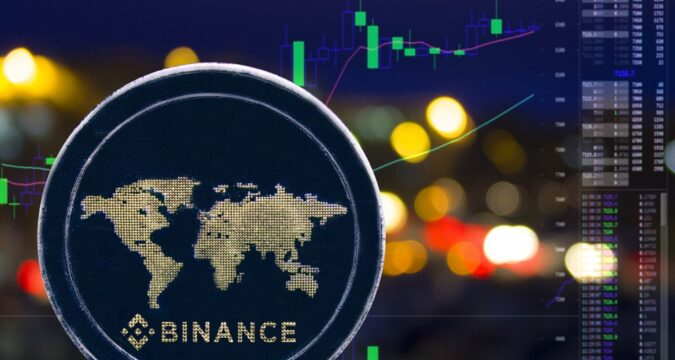 World's leading crypto exchange Binance has restored its services to its customers in Belgium after three months suspension due to regulatory hurdles.
Binance announced in a tweet on Monday that it was commencing new registrations for interested users in Belgium.
"We are delighted to announce that as of today, new registrations of Belgian residents are welcome on our platform once again," the tweet from Binance's Belgian handle stated. "In addition, various Binance products and services are accessible again to Belgian users who have accepted our new Terms of Use."
Binance faced challenges in Belgium when the financial regulator in the country, the Financial Services and Markets Authority (FSMA), ordered the exchange to immediately suspend its services and return customers' holdings in June. 
"Binance is offering and providing exchange services in Belgium between virtual currencies and legal currencies, as well as custody wallet services, from countries that are not members of the European Economic Area," the FSMA said at the time.
"The FSMA has therefore ordered Binance to cease, with immediate effect, offering or providing any and all such services in Belgium," it added..
FSMA at the time alleged that 19 out of 27 "Binance Operators" couldn't prove that they were "based in the European Economic Area and are authorized, based on their domestic laws, to provide such services in Belgium." According to the agency, crypto exchanges in Europe need to obtain local licenses to operate locally.
Rather than shut down its operations in Belgium, Binance was allowed to bring its Belgian users under its polish operations, until now. Going forward, Belgium users will be able to access Bianance's full range of services.
Binance's Regulatory Woes
Binance has faced several challenges with regulators all over the world, particularly in Europe and the USA. In June when Belgium ordered the exchange to stop offering services in Belgium, the securities and exchange commission in the U.S also filed a suit against it and the case is still in court.
Around the same time, the exchange faced other challenges in Europe including Belgium's ban. It also had to exit the Netherlands after failing to meet the regulatory requirements to offer its services there.
However, Binance is determined to meet the conditions for offering services in these countries and like the case of Belgium, hopes to offer its services in the Netherlands once again.
How MiCA is Helping
Though not stated, one of the reasons Binance is reopening its Belgium office may be because of MiCA, a regulatory framework for crypto in the European economic region.
After engaging with the European Banking Authority last week, the exchange stated that MiCA was highly supportive of the crypto industry and could help to facilitate its growth in the region.