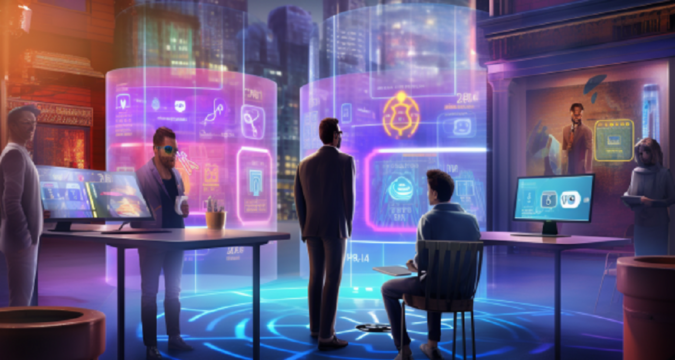 One of Australia's most renowned financial organizations, Macquarie Bank, is getting ready to go completely cashless by the end of 2024. Because National Australia Bank (NAB) is an associate of Macquarie Bank, the decision to become cashless will affect both Macquarie Bank clients and people used to making cash transactions at NAB branches.
The management of the bank has remained adamant on their reform that allows it transact cryptocurrency directly on it's platform. The bank, in February, had recommend that their customers use approved third party cryptocurrency brokers for buying any digital assets directly from their Macquarie bank accounts.
The bank's cashless transactions will kick off in November, and people who depend on NAB branches for cash transactions may also have limitations. Cash transactions have become less prevalent in Australia in recent years due to the country's growing acceptance of digital payment options like credit and debit cards, mobile payment applications, and Internet banking.
More information on this development shows that Australian bank customers who are used to transacting through the National Australia Bank stations and all of Macquarie's affiliates will be experiencing some withdrawal restrictions by November. Macquarie Bank customers who wish to withdraw are advised to do so strictly through Macquarie's ATMs.
The ATMs are said to dispense at most $2,000 daily. According to the official statement from the bank, customers are mandated to make all withdrawals through ATMs, both domestically and internationally. These transactions are also said to be 100% transaction fee-free. They also discontinued any cash withdrawals and deposits on any of their branches.
Macquarie Work Towards Full Technological Integration, Others To Join Soon
The decision to go cashless by Macquarie Bank is consistent with this changing consumer behavior. The bank wants to streamline operations and cut costs for receiving and processing cash by adopting digital payment methods and ceasing cash-related services.
However, this development is coming when the Reserve Bank of Australia (RBA) and Australia's central bank recently performed a study emphasizing the falling use of cash for payments. According to the report, only 27% of all consumer payments were made in cash in 2021, up from 23% in 2020.
Other Australian banks have started to adopt this trend. It was gathered that Commonwealth Bank and the ANZ have started hinting at going the same path as Macquarie, limiting their cash transactions in some specific branches. Rhiannon Druce, the General Manager at Junee Licorice and Chocolate Factory, commented that people in rural areas may encounter some challenges while using this service.
He explained that most of these regions and towns lack strong internet connections, making cash transactions more accessible. Meanwhile, the bank has insisted on the use of eToro, which is regulated by Australian Securities and Investments Commission (ASIC) for customers wanting to purchase any form of digital assets.