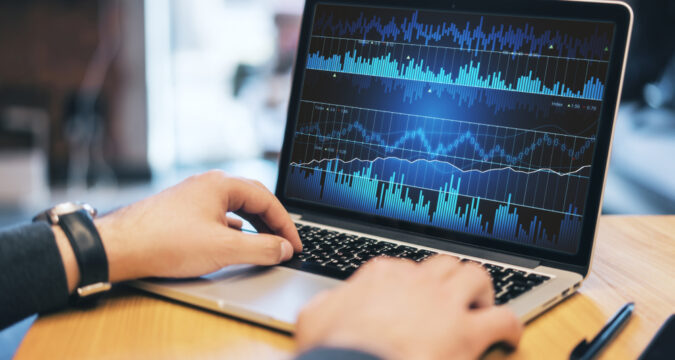 On Thursday, policymakers of the European Central Bank (ECB) added more support for a big interest rate hike, as data showed that inflation in the biggest economy in the euro zone reached double digits.
The inflation numbers blew past expectations and heralded yet another record high for the bloc.
More rate hikes
The last two meetings have seen the European Central Bank (ECB) increase its interest rates by a total of 125 basis points and it has also promised more increases.
This is in the face of rising energy and food prices that are filtering into the economy and only adding to the pressures.
Now, the possibility of another 75 basis points increase in the interest rate has been pushed up after the German inflation numbers hit.
Data showed that inflation in the euro zone's biggest economy reached 10.9% in September, while expectations had put it around 10%.
This indicates that the figure for the 19-country euro zone would also exceed the expected figure of 9.6% and is due for release on Friday.
Gediminas Simkus, an ECB policymaker, said that a 50 basis points increase was a minimum, but they would likely support one of 75 basis points.
ECB officials
Some of the other ECB officials who have all given their support to a 75 basis points interest rate hike in recent days include Olli Rehn of Finland, Robert Holzmann of Austria, and Peter Kazimir of Slovakia.
But, the next meeting of the ECB is scheduled for October 27th, which means that it is nearly a month away.
However, it should be noted that like Holzmann, Simkus was not in favor of a rate hike of 100 basis points and said that the rate hike of 75 basis points was the upper limit, even if price pressures are high.
Philip Lane, the chief economist of the ECB, said that increases in interest rate over a few months were more sensible and they should not try to do too much in one go.
Expectations
Ralph Solveen, the economist for Commerzbank, said that when it comes to German inflation, there does not seem to be any easing.
He said that inflation would possibly come down the next year because government intervention would prevent energy prices from rising the same way as this year.
On Thursday, Pablo Hernandez de Cos of Spain said that the terminal rate could be lower than what is expected by the markets for now.
He said that models indicate that the median terminal rate is 2.25% to 2.50%. Markets are expecting rates to hit 2% by the year-end and 3% by the next spring.
Philip Lane added that it was possible that the ECB may enter the restrictive territory, which would mean setting interest rates at a level that prevents economic growth.
This generally means that interest rates would go higher than 2%. Even with recession fears increasing, talk of rate hikes continue to intensify.
On Thursday, the economic sentiment indicator of the European Commission recorded a sharp decline.