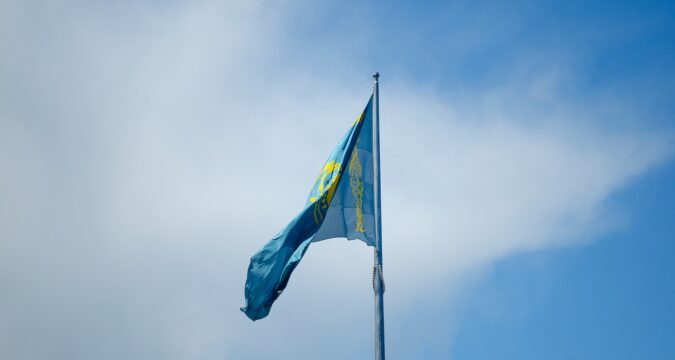 Kazakhstan has made an announcement in regard to dealing with cryptocurrencies for the benefit of people moving and staying in the country.
Kazakhstan to Launch a New Crypto Mechanism
The country has announced that it has started to work on a mechanism for the conversion of cryptocurrencies into cash. However, the country is aiming to do it in case the demand continues to rise for cryptocurrencies.
Kassym-Jomart Tokayev, the president of Kazakhstan talked about the recent decision made by the government on September 28 on one of the local news channels.
Tokayev even participated in the Digital Bridge 2022, which is an international forum promoting the usage of crypto-blockchain technology.
A statement made by Tokayev
Tokayev talked about the country's ambition to be a leader in terms of cryptocurrency adoption. The country has the same goal to achieve involving regulated mining and digital technology.
The country is now preparing to ready itself for mass adoption and offerings of cryptocurrencies. For this purpose, the country has started proposing changes to the national law.
The proposed changes are to amend the national laws to make room for the adoption of crypto and digital assets to the people in Kazakhstan.
The proposed amendments focus on the conversion of the cryptocurrencies and it also talks about the role of the Astana International Financial Centre.
Cryptocurrencies to Earn Legal Status
Tokayev has confirmed that they are currently in the process of going through all the checks and measures to know if cryptocurrencies show any relevance to securities.
If they do meet the criteria of becoming security, then they would be inducted into the national law earning legal status in the country. They will have full legal status in the country so there will be no doubts surrounding that.
The president of Kazakhstan was also in conversation with the executives of major traditional financial and cryptocurrency firms.
He was accompanied by the Eurasian Bank executives, which is a major lender firm operating locally. Then there were the executives from the Intebix cryptocurrency exchange.
The Digital Bridge 2022 event has proven to be extremely beneficial for Kazakhstan because the country got to talk about the legalization of cryptocurrencies in its jurisdiction.
Russian Locals to Increase Crypto Demand in Kazakhstan
Kazakhstan has been the first choice for the Russians who have started leaving their country due to the ongoing war between Russia and Ukraine.
For them, Kazakhstan was the top choice and with more Russians moving to Kazakhstan, they have their savings in cryptocurrencies they want to cash out.
Therefore, Kazakhstan is finding ways to legalize cryptocurrencies in the country so they are converted to cash without any issues.