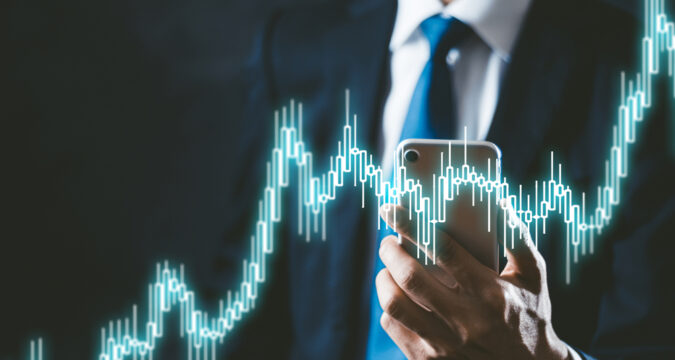 The trading price of EOS experienced a significant surge on August 17, finally hitting the highest value it had hit in 15 months.
EOS Price Rises 20%
The trading price of EOS has risen almost 20% in the past 24 hours. The data shows that the trading price of EOS hit a high road on August 17.
The digital asset has undergone a 20% surge that has pushed its trading price to $1.66. The latest rally recorded by EOS is quite remarkable as it has hit the highest price since May 2021.
Initial Rally Recorded for EOS
Ever since the cryptocurrency industry picked up the pace, the rallies EOS recorded were in line with the rallies recorded for the major cryptocurrencies.
EOS experienced surges that were similar to the likes of XRP, BTC, ETH, BNB, and more that were less than 5%.
However, on August 17, the trading price of EOS jumped significantly, experiencing a 20% rally in the past 24 hours.
While other major cryptocurrencies continue surging with general positive factors, the situation is somewhat different for EOS.
The trading price of EOS has jumped substantially given the flurry of updates that have helped uplift the trading price of the digital network.
As the positive updates are directly from or are affected by the EOS ecosystem, the trading price of EOS has recorded positive gains because of that.
Incentive Program Launch for EOS
It was on August 14, when the EOS Network Foundation (ENF) opened its registration window for Yield+. ENF operates as an organization that is nonprofit and it is responsible for looking after the development and growth of the EOS blockchain.
Yield+ is the incentive program that ENF is planning to launch and oversee throughout the registration process. It acts as a reward and liquidity incentive program that is aimed to attract applications from the decentralized finance (DeFi) industry.
The DeFi applications being targeted by the protocol are the ones that help generate returns for the users and the developers.
With the launch of the particular platform, EOS aims to compete with major blockchain networks such as Solana, Cardano, and Ethereum.
Ever since the registration window for Yield+ has opened, the TVL on the EOS pools has increased significantly. The demand for the token has also grown significantly.
Another major jump for the network would be on August 28, when the reward activation for the EOS pools is put in place.
Hard Fork for EOS
The EOS teams have announced that they will be implementing the v3.1 consensus upgrade for the protocol in September.
The particular upgrade is called "Mandel" and it would result in rebranding EOS to EOSIO. An upgrade to the network would result in pushing the trading value of the EOS higher bringing in more demand for the asset.