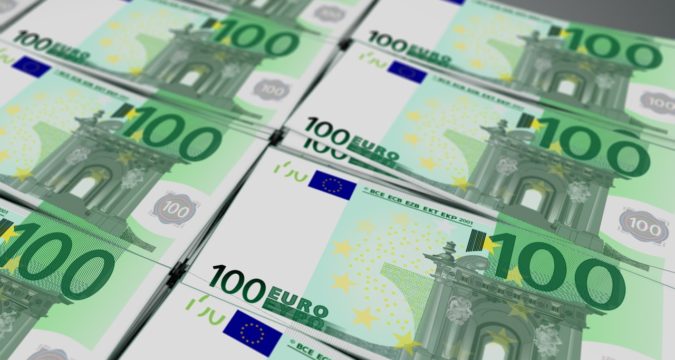 On Monday in early morning trading, European stocks rose due to strong earnings update from Dutch firms Philips and Swiss wealth manager Julius Baer managed to overshadow concerns about new coronavirus restrictions across the entire continent. However, morning trading had to deal with a technical issue in some European markets, including Amsterdam and Paris, at exchange operator Euronext. This glitch caused a stop in trading at the operator in all it's derivative and cash products. Before the halt, the CAC 40 had climbed by 0.8% to reach 4,976.15 points whereas some gains were paired by other European bourses. 
There was a 0.6% increase in the pan-European STOXX 600 index, which managed to recover most of the losses it incurred last week. According to Julius Baer's earnings report, it saw an improvement in its profitability in the first nine months of this year because it cut costs and experienced an increase in client activity. This prompted the company to increase in value by 5.4%. Gains of 1.2% were reported by the broader financial services sector with UBS and Credit Suisse up between ranges of 2.8% and 4.2%. A better-than-expected rise in core earnings was reported by the health technology company, Philips. 
Analyst forecasts indicate that the third-quarter earnings of European companies will recover from a slump prompted by the global pandemic. Most expectations indicate that there will be a 36.7% decline in companies on the STOXX 600, as opposed to a drop of nearly 51% in the previous quarter. Furthermore, hopes of a coronavirus vaccine being introduced by the end of the year also lent some support, as did the possibility of a new U.S. stimulus package before the presidential elections scheduled on November 3rd. Market analysts said that investors were relieved to see that discussions are still ongoing for now. 
Therefore, investors were quite encouraged and they decided to look past concerns about new restrictions and curbs that were implemented in different parts of Europe and the impact they would have on a nascent economic recovery. Over the weekend, the daily coronavirus cases in Italy reached a record high and mayors were granted power by Prime Minister Giuseppe Conte to halt gatherings by shutting down public squares by 9 p.m. Meanwhile, according to the scientific adviser for Britain, the country should impose a three-week period of lockdown restrictions. Market experts said that a double-dip in Europe's recession could have a huge impact on the world markets, including Asia.
The largest yogurt maker in the world, Danone climbed by 1.4%, as it reinstated the forecasts made for the year and also said that it was initiating a review of its assets. Saab, the Swedish defense company, declined by 11.4% to hit the bottom of the STOXX 600. This was because the company had reported a decline in its profit for the third quarter and couldn't provide any confirmation for its previous financial outlook for 2020. Uncertainties continue to persist in the markets with the second wave of the coronavirus making itself known and wreaking havoc.