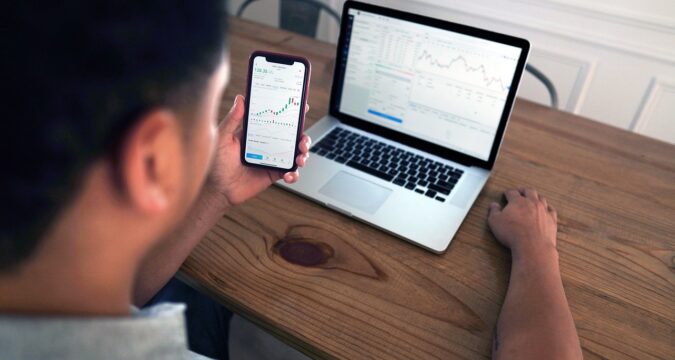 It was in March of 2020 when the entire world was given a huge surprise by nature in the form of the COVID-19 pandemic. The pandemic ended up closing down the entire world and the global economy came crashing down.
As lockdowns were imposed all over the world, the majority of the production centers and manufacturing plants had to be closed down as well. This ended up dragging the economy of the entire world back, which the world is still trying to make a comeback from.
However, the impacts of the pandemic are going to stay around for a while. One of the major hits that the sector took was the semi-conductors one. If someone thinks that semi-conductors are not a serious topic at all, then they are highly mistaken.
Every electronic gadget, whether small or big, needs a semi-conductor to run. If a market runs out of semi-conductors, then all of its production for the electronics dies until it is able to restock them. This is exactly what automobile companies had to face due to the pandemic in the year 2020.
As a result of the mass lockdowns all over the world, the manufacturing plants for the semi-conductors had to be shut down. Therefore, no productions for the semi-conductors were taking place and the world was soon going to feel the heat from that.
Towards the end of the year 2020, the automobile companies started hinting that they were finding it difficult to acquire semi-conductors. Soon, the topic caught fire and spread all over the automobile as well as the electronics sectors.
Until now, the shortage of semi-conductors is a huge pain point for automobile companies including Ford, a native car manufacturing company in the United States.
However, Ford has one huge surprise for its investors and stakeholders, which is that the company has generated promising revenue for the recent quarter of 2021.
Despite the shortage of chips (semi-conductors), Ford has reported that it has generated a lot of profit in the second quarter of 2021. The company has even claimed that it is expecting even better results and outcomes in the second half of 2021.
The car manufacturing giant has reported that for the second quarter of 2021, it has managed to generate $561 million as net income. The company has reported that the profits it has generated are double the size of profits it had generated in the year 2020.
The company analysts revealed that they had expected the company would not be able to generate profits in the second quarter of 2021. Instead, they had predicted that the company would incur a loss for Q2 2021. According to them, the factor that was going to drag their sales and performance was the shortage of chips.
Since the announcement, the share prices of Ford have experienced a 3.82% increase and the company's share price is $14.39.