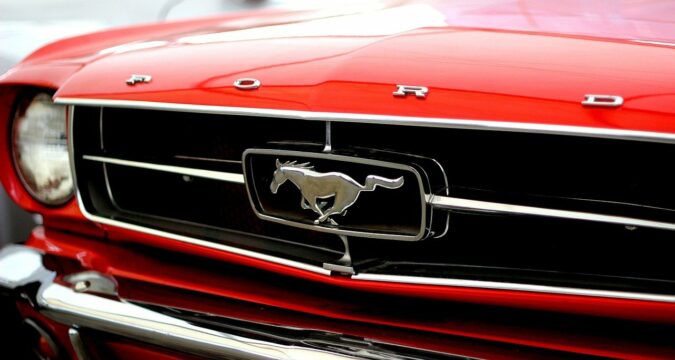 According to the latest reports, the new vehicle from Ford Motor is set to make it into the showrooms of the dealers in the United States. Ford Motor has announced that it will be sending its Ford F-150 Lightning pickup to the United States dealers' showrooms in 2022.
The US-based car manufacturing company has announced that the new pickup will prove to be a profitable deal for the customers. The company has also unveiled the price range of the Ford F-150 vehicles that it is planning to launch.
The company has revealed that the price range of the F-150 Lightning pickups is between $40,000 and $90,000. According to the reports, the F-150 Lightning Pickup was unveiled by Ford on Wednesday night, May 19, 2021.
Ford has confirmed that the new pickup will resemble the F-150 pickups that are already in the market. However, the company will be equipped with loads of new features for both exteriors and interiors. The car will also offer different features that were not added to the basic F-150 pickup.
The most unique feature about the pickup is that it will not run on gas engines. The pickup will be all-electric and would offer a battery pack and two electric motors. The new F-150 Lightning Pickup will come in two different battery range options. The first one would offer 230 miles on a single charge while the second one will offer 300 miles on a single charge.
According to Ford, the F-150 Lightning Pickup is of really high importance and significance for the company. With the launch of the all-electric F-150 pickup, Ford is set to keep its market demand and presence intact.
While the majority of the traditional car manufacturing companies are shifting to all-electric cars, Ford is also set to make a difference with its new vehicles. The company has announced that the F-Series has been one of the most demanded and highest-selling flagships of Ford Motors.
Therefore, it is extremely important for Ford Motors to move its F-Series vehicles to the all-electric space just like the rest of traditional car manufacturing companies.
Ford Motors has revealed that the F-Series vehicles were the most profiting and highest-revenue generating cars for the company. On average, Ford was generating around $42 billion worth of business and revenue from its F-Series vehicles. Therefore, it is one of the biggest profit-generating flagships for the company and it does not want to lose it under any circumstances.
As the company is also aiming to move towards the all-electric space, what could be the better choice than introduce an F-Series vehicle with all-electric features?
The company went with this approach when manufacturing the F-150 Lightning Pickup and it is confident that the company will garner more profits from the new space.