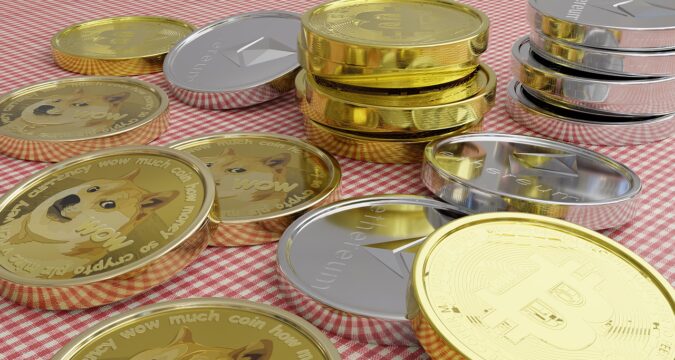 In recent years, the Game Finance (GameFi) sector has emerged as one of the most prominent and highly adopted spaces in the crypto-blockchain industry.
The GameFi space has earned itself the status of being a leading force in the crypto-verse. Even when the crypto sector is experiencing a downtrend, GameFi is growing bigger and better.
Benefits of GameFi
For decades, the gaming industry has continued proving to be a huge attraction for billions of people from around the world.
Among people from different age groups, it is the youngsters who have been interacting with games on the largest scale.
Therefore, launching a gaming system that is vast, which offers players the opportunity to earn rewards and interact in a unique manner can prove extremely profitable.
GameFi relates to the gaming sector launched through the blockchain network, which is integrated with decentralized finance and NFTs. The gamers gain the opportunity to earn rewards and make money simply by playing games and interacting with different experiences in the ecosystem.
There are no requirements for the players to become champions or meet a certain benchmark to become eligible for the rewards.
Instead, players can participate in the gaming ecosystem and earn rewards based on the time spent on the platform.
GameFi's Numbers Talk for Themselves
DappRadar, a major blockchain data analyzing firm has recently shared its findings about the growth of the Metaverse projects plus the Web3 games.
The data is quite astonishing as it shows that in the month of August, the total funds raised by both spaces translate to $748 million.
Compared to the month of July, it is a 135% increase that has been recorded compared to the month of July. Despite being high, August fundraisers are still 16% low compared to the month of June.
Blockchain Gaming Investments
In the past quarter, the investments collected by the blockchain gaming sector are worth $3.1 billion. As for the entire year of 2022, the sector has collected $6.9 billion in funds.
The entire year forecast suggests that the blockchain gaming sector is to generate $10.2 billion in the entire year. Compared to the year 2021, it is a 20% increase that the analysts have added to the GameFi space.
GameFi is Strong despite Uncertain Crypto Market
This makes it clear that despite the downtrend of the general crypto markets, the GameFi sector is unharmed. It is constantly growing larger and more attractive, making it a highly bullish industry.
Industry Segregation
The GameFi sector has multiple segments contributing to its overall success. Its major segments include investment firms, metaverse & gaming projects, and infrastructure.
The investment firms contribute 27% of the total funding, 33% go to metaverse and gaming projects, and 38% go to infrastructure.