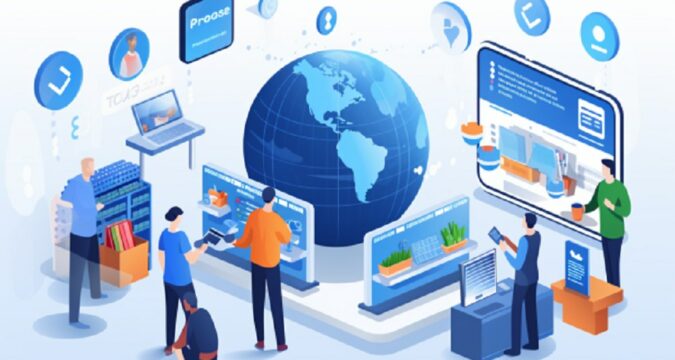 One of the leading cryptocurrency exchanges, Gemini has announced intentions to invest $24 million in its Gurgaon location, signaling the company's intention to expand its technology and development operations in India. Gemini, founded by the Winklevoss twins, has over 500 workers worldwide today, with about 70 professionals working in its Gurgaon center.
With this large investment, the exchange hopes to more than double the staff at its Gurgaon location to over 150 within the next two years. The Gurgaon operation center, the second-largest engineering center after the United States, will be crucial to Gemini's global operations.
The Gurgaon office is important to Gemini's overall strategy, according to Tyler Tiwana, Managing Director of Asia-Pacific, while addressing journalists from ZyCrpto on the development, says, "Our Gurgaon office will work alongside our existing offices in the United Kingdom, Ireland, and Singapore."
When asked how significant the office will be, Tiwana responded, "Our Gurgaon office will be the second-biggest Gemini engineering hub after the United States." It was also later revealed that the growth is in line with Gemini's goal to create goods and services via cryptocurrencies and Web 3 innovation.
Gimimi CTO Gemini To Invest $24 Million In An Engineering Hub
Information has it that Gemini, in April, announced its intention to launch its engineering department in India. In a recent announcement, Gemini revealed its plans to create products that have the potential to launch in the next dispensation of creative, financial, and individual freedom using cryptocurrency and Web 3 innovation.
In a recent announcement, CEO APAC & Global CTO, Gemin, Pravjit Tiwana revealed that the company is currently in the final stage of opening its engineering center in Gurgaon, India, and will soon start its hiring process. Tiwana also said sometime on April 20th that their Gurgaon office, when launched, will be the biggest Gemini hub for engineers.
They say that this center will complement their United States, United Kingdom, Singapore, and Ireland offices. Tyler Tiwana reaffirmed Gemini's commitment to developing the bitcoin sector. Also, in his statement, Tiwana says, "We think that the power of cryptocurrency and blockchain can open up countless opportunities for people and businesses."
He also reaffirms the importance of this project to the company's planning strategy. He added that "Our investments in the technology and development infrastructure in Gurgaon region is a testimony to our commitment to deliver innovation in the industry."
Gemini Optimistic In it's New Market, Promises Inclusive Operation
Gemini's entry into India is anticipated to support the development of the nation's cryptocurrency and blockchain ecosystem, generating job opportunities and advancing technology in the country. It demonstrates the firm's long-term dedication to supporting its expanding user base and creating innovative solutions for the Bitcoin industry.
The company has also revealed that choosing India as the best location for its new engineering hub will help the Indian government complement its efforts in encouraging new startups in India, ranked internationally as the best-performing country for startups. Information also has it that the cryptocurrency companies are currently having a hard time in India, as with their counterparts in the United States.
These companies have gone ahead to launch build technological hubs and office despite these setbacks. Further investigation into this trend revealed that top cryptocurrency firms like Coinbase, has also sighted technological hub in Hyderabad, while Ripple has their operational offices located in Bengaluru and Mumbai. The Bengaluru was later converted to a technology hub.