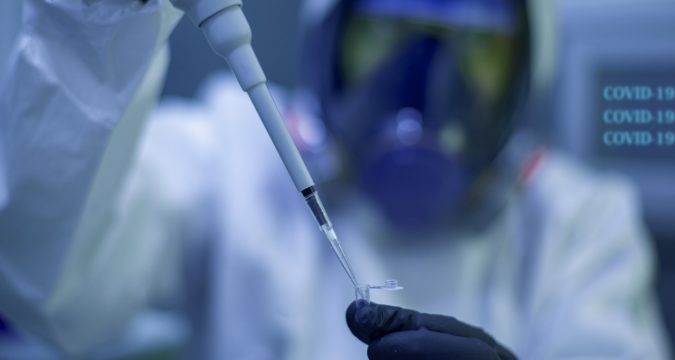 On Wednesday, bonds dropped and global stocks gained as news of an effective coronavirus vaccine outweighed worries about increasing infections. This fueled movement towards cut-price losers from the COVID-19 pandemic, like travel stocks. There was a 0.4% increase in the broad Euro STOXX 600, which added to a rally of 5% this week. Plus, it also resulted in a 0.1% gain in Asia-Pacific shares, other than Japan. There was also a surge in Wall Street gauges, with a 0.3% increase in S&P 500 futures. Most of the action resulted due to switching between stocks, as investors purchased beaten-down equities and sold-off COVID-19 winners. 
There was a 1.1% gain in travel-related stocks, while tech firms, which include their U.S. counterparts, have seen an increase since the March crash driven by the coronavirus, declined by 0.5%. Bonds also made adjustments to the possibility of a post-pandemic world, as the yield on German Bunds, which are regarded as a benchmark for sovereign debt in the euro zone, rose to their highest in two months at -0.456%. On Tuesday, the yield on 10-year US Treasuries closed at their highest since March, although U.S. bond markets are shut down on Wednesday. When prices decline, bond yields tend to go up.
According to analysts, the markets are not wrong because it is quite clear who benefited from the pandemic and it was a given that when COVID-19 came to an end, the trend would reverse, which is exactly what has happened. Tracking shares in almost 50 countries, the MSCI world equity index rose by 0.1%, which meant that it was not that far away from the record highs it had reached on Monday. Investors have moved towards riskier options when it comes to equities, bonds and foreign exchange after Pfizer Inc. announced on Monday that its COVID-19 vaccine had proven to be effective. 
The vaccine was developed with German firm BioNTech and had shown a success rate of 90% in preventing infection during clinical trials. On Monday alone, almost $2 trillion switched hands, which made it one of the heaviest trading days since the peak of the pandemic crisis. One of the major winners during the coronavirus were tech stocks, but they seemed to have lost out, as did safe-haven currencies, such as the Japanese yen. Oil futures climbed to two-month highs in anticipation of a better demand and a draw-down in supplies in a post-pandemic world. 
There was also a surge in Brent crude futures by more than $1, as it reached $44.71 a barrel, which was close to the two-month high it had reached in the earlier session. Fixed income markets are also seeing a rotation of sorts, as bonds in Singapore, Japan, Thailand and South Korea fell, while gains were seen in riskier bonds in countries, such as Indonesia. There was a decline in New Zealand bonds as lower chances of negative rates were swiftly re-priced. In currency markets, there was a 1% climb in the kiwi dollar, as it reached a 19-month high after the rates were kept on hold by the Reserve Bank of New Zealand.