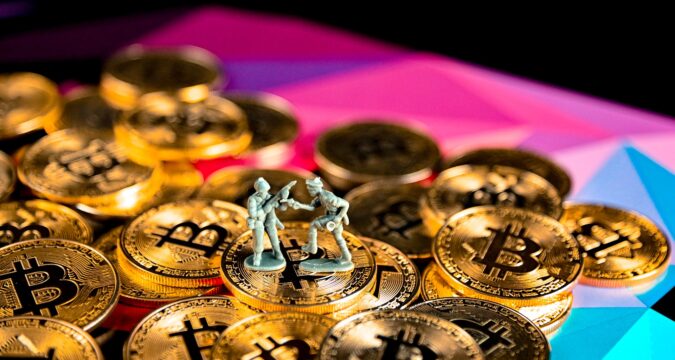 JP Morgan Chase reports have claimed before that Bitcoin interest from institutional investors is on the decline. The bank has also issued statements claiming that there are many signs that the crypto market would soon go towards a bear market. Global financial strategist from JPMorgan has also claimed that Bitcoin would lose about 75% of its total evaluation pretty soon. Now another pessimistic broadcast has been aired by JPMorgan management on the matter of El Salvador.
At the Bitcoin 2021 Miami Conference, President Nayib Bukele announced to the world that the country is in the process of accepting Bitcoin as a legal tender. In the same vein, a Bitcoin bill has also been passed in the legislative assembly of El Salvador. On the other hand, a 95 Mega Watts geothermal power plant is also ready to provide no waste and 100% sustainable energy for Bitcoin mining. However, JPMorgan claims that Bitcoin adoption would create more issues than solutions.
El Salvador might set off a Wave of Regulatory Unrest and Confusion across the Borders
Experts at JPMorgan have issued another note for their client discussing the impact of El Salvador Bitcoin adoption. According to the contents of the note, Bitcoin would not help the economy get any real benefits or assist in supporting economic growth. One of the biggest obstacles that the Central American nation can face with Bitcoin adoption is the blockade of monetary aid provided by the IMF.
The note further added that by becoming the first nation to accept Bitcoin as a legal tender, Salvador might create legal obstacles for larger economies. There is a huge possibility that Bitcoiners would ask their forex facilitators to list Bitcoin as a foreign currency. Other types of taxes on the profits generated from Bitcoin could also be needed. Thus, the sudden nationalization of Bitcoin is littered with predate and unexpected legal discrepancies. 
International Monetary Fund Rains Down on the Bitcoin Parade of El Salvador
The IMF has recently stated that Bitcoin adoption in El Salvador might make it deprive of the $1.3 billion loans. According to the IMF representatives, the country would have the deal with a slew of legal and financial issues if it decides to move ahead with its Bitcoin adoption plans. The Bitcoin bill prepared by El Salvador Congress has already passed, and it is waiting to be signed by President Bukele.
It is expected that it would be signed into law within ten days. Once signed, it would take about 90 days to become publically accepted and practiced in the region. The Benoît Cœuré of the Bank opines that it is an interesting experiment for the whole world and it would also serve as a basis for the evolution of legalization. However, it has the potential to create huge issues for the topical nation.