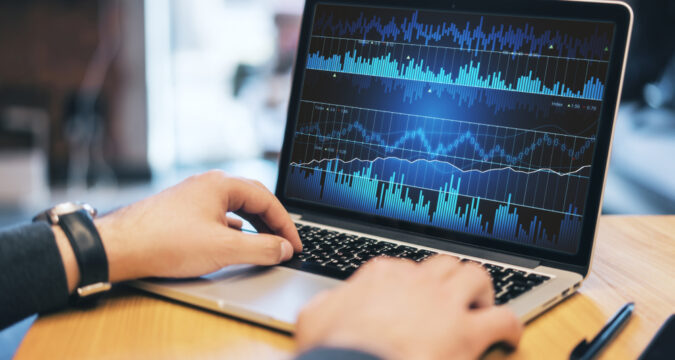 2022 has proven to be a tough year for the financial markets and this has prompted some investors to hide in cash.
This is because they are trying to take advantage of the higher interest rates and looking for opportunities to purchase bonds and stocks at cheaper prices.
Higher rates
Markets have been roiled by the US Federal Reserve this year because it has implemented massive hikes in the interest rates in its battle against the decades-high inflation recorded in the country.
However, higher interest rates also mean that money market funds can enjoy benefits, as they had returned virtually nothing after the pandemic hit in 2020.
Therefore, investors who are trying to minimize the impact of market gyrations have turned towards cash, even though its appeal has been dented somewhat due to the highest inflation recorded in 40 years.
In September, the average cash balances of fund managers rose to 6.1%, which is the highest level seen in the last two decades.
Money market funds have seen their assets elevated since they climbed after the beginning of the pandemic.
As of last month, the total assets stood at $4.44 trillion, which is not far off from the peak they had reached in May 2020 of around $4.67 trillion.
Cash preference
Market analysts said that because of what was happening to the interest rates, investors were given a preference for cash.
This is because it gives investors the opportunity of looking around the financial markets and then invest their cash later once there is some improvement in the economy.
The coming week's meeting of the US Fed is now in focus, as it is expected to implement yet another major interest rate hike because the consumer price index (CPI) data for August turned out to be hotter than expected.
Turbulent markets
In the last week, there was a 4.8% decline in the benchmark S&P 500 index and it has already shed about 18.7% this year up till now.
Likewise, the ICE BofA Treasury Index had also recorded its biggest annual drop. Meanwhile, statistics show that as of the end of August, 0.4% has been returned by taxable money market funds.
But, there are drawbacks to taking refuge in cash, such as the possibility of missing out on a surprise reversal that may push up the prices of bonds and stocks.
The appeal of cash has also suffered because of inflation, which climbed to 8.3% in August. Market analysts said that with such high inflation, people are losing purchasing power.
However, they also added that this meant that investors were taking their money out at a time when equity markets are at risk.
Even though it is regarded as a sign of caution amongst investors, the high levels of cash are also considered a contrarian indicator, which is a good sign for equities.
Stocks are expected to stay volatile in the short-term because of a hawkish Fed and high inflation, but their outlook is good for the next six months.