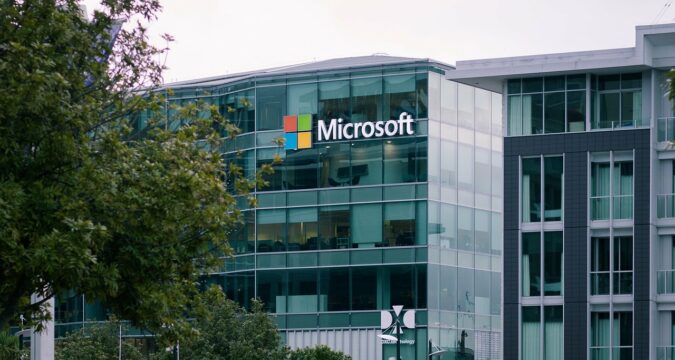 As per the latest reports, Microsoft has shared the revenue it has generated for the first quarter of 2021. According to Microsoft's revenue report shared on the 27th of April, the tech giant has generated revenue higher than the forecast. The report shows that from January 1st to March 31st, Microsoft has generated $41.7 billion in revenue.
The tech giant has revealed that it has 19% more revenue than it has generated as compared to the same quarter in 2020. Microsoft has reported that the revenue it generated is even more than what the Wall Street analysts had forecast.
The company has revealed that the Wall Street analysts had predicted that the revenue for the first quarter of 2021 would be $41 billion. Whereas, they have generated a revenue of $41.7 billion for the first quarter of 2021.
Furthermore, the tech giant has also exceeded Wall Street analysts' expectations in terms of profits. According to the Wall Street analysts, the expected profits were $13.5 billion, while Microsoft has made $41.8 billion in profits.
While sharing the company's revenue and profits report, Satya Nadella (Microsoft's CEO), talked about the current market situation. He stated that the pandemic has been around for more than a year and now the world is facing its third wave. Due to this, people are still hesitant to get out and do daily life things the way they used to do in the past.
People are preferring to take care of their daily life activities through online mediums and channels. This is the reason why more and more people are adopting and gearing into the digital sector.
People from all over the world are adopting their cloud-based services on a very large scale. Therefore, they are also expanding their market, are introducing innovation in their products, and make them more affordable.
They are focused on developing and launching new features and products that are comprehensible and easy to grasp. Their main goal is to ensure the customers get what they expect from their company, which is quality, resilience, and security.
The same day Microsoft reported an increase in revenues and profits, the same day its stock price faced a 4% drop. However, the analysts are hoping that the tech giant will make a fast recovery. In recent weeks, stock prices for Microsoft have been elevating and constantly demonstrating an upward trend.
According to reports, Microsoft is currently on the right track of becoming the third $2 trillion industry in the world. Once the tech giant is able to hit the $2 trillion market capitalization, it will be in the same club as Facebook and Cryptocurrency industry.
Out of all the sectors generating revenues and experiencing growths for Microsoft, Azure has observed the highest growth. Azure is Microsoft' Cloud-based solution that has reportedly observed its revenue grow by 50%.