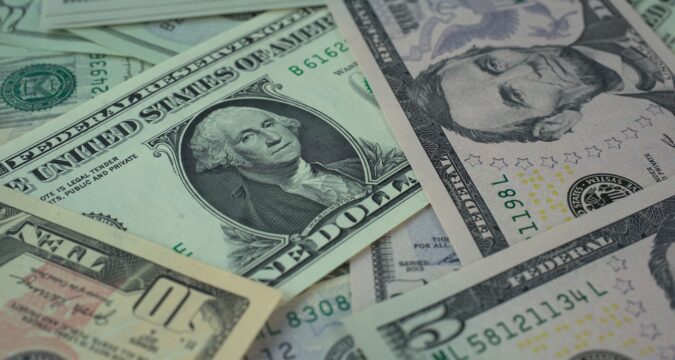 So, you had a dream that you wanted to make a lot of money for yourself and your family. You were looking for an easy way to make money and you had thought that trading was a great solution to your problem. Of course, when it comes to trading, there is nothing that can come close to trading forex. Forex is the biggest financial market in the world with trillions trading within days. No other market comes even close to this one and there are no signs that any other market will be able to come close to it any time sooner. However, when you signed up with an online broker for trading forex, you met with a huge shock.
You deposited funds in your account as instructed by the broker. After depositing your money, you never got to trade because the money disappeared. Or perhaps, you entered a trade, and you saw the money disappearing from your account without ever getting any results of that trade. This is a sign of a scam. It might sound very shocking, but you might have been scammed by forex broker. This situation requires immediate attention. Let's talk about the steps that you should and can take right after you have been scammed by forex broker.
Steps to Take After Getting Scammed by a Forex Broker
·         Try to Know the Reality
First of all, you should not reach conclusions based on the sentiment of online traders that have been scammed already. When you trade with skepticism, i.e., you are constantly thinking that you are getting scammed, you react to everything the way you should not. Just because a few things have not gone your way does not mean that you have been scammed. If you see that the money has disappeared from your account, you should first call the broker and talk about the issue. If they respond to your query and show you positive response, there is no reason to believe that you have been scammed.
In addition to that, you should also look into the terms and conditions. Yes, terms and conditions can be quite confusing when it comes to things that are financial in nature. You might not have noticed some terms that clearly explain to you how the money will be taken from your account. If that's the case, you don't have a case. It is best that you read the terms and conditions before you enter any trading platform. At times, when you deposit funds in your account, they don't appear there immediately. In this particular instance, you have to call your bank first of all. Certain delays in the transfer process can make it appear as though you are being scammed, but they are nothing more than regular delays that are always taking place in banking transactions.
·         Report to the Bank
When you notice some unauthorized transaction on your card, you have to get in touch with your bank first. You have to realize that any transaction that takes place from your card goes through your bank. Your bank knows about every transaction and it can also trace that transaction out. If you see that there is a transaction on your credit card statement that you did not execute, you have to get in touch with the bank as soon as possible. In most cases, your bank will be able to find a solution to your problem. If it's a banking system glitch, they will tell you about it and return the money.
·         File a Dispute
At times, you think you have been scammed and perhaps you have, but you can fight the case by filing a dispute. You can simply inform your bank that the money that was taken from your account by your forex broker was not taken with your consent. If that's true, your money will come back into your trading account. However, you have to be truthful in this particular case. If the bank finds out any piece of information that does not corroborate the story you have told, you will not get your money back. For example, sometimes, online customers change their mind about a product or service and file a dispute.
In that case, it is not the fault of the merchant that is providing you with the product or services. If they don't have a return or refund policy and they have clearly stated everything, you will not be able to get your money back.
·         Contact Money Recovery Service
If you are 100% sure that you have been scammed by forex broker, you are recommended to get in touch with a money recovery service. A money recovery service is supposed to provide you with all the help you need in getting your money back from the scammer. This service has been designed to help you by filing a case against the online scammer, getting in touch with the scammer, and getting money back through this method. An online money recovery service, such as money-back.com, has their methods of getting your money from the scammer. They have lawyers and psychologists who can get in touch with the scammer and pressure them into returning your money.
To get help from online money recovery services like Claim-Justice.com, you have to make sure that you get in touch with them on time. Also, you have to give them all the information about the incident as truthfully, honestly, and accurately as possible. If you have been scammed by forex broker, CFD trading broker, or some other service, you can get proper help with your case. Money recovery services, such as the one I mentioned, provide you with recovery services against a variety of online financial scams.
Get the Money Back in Your Account
If you have a potential case against an online forex broker, you can get the money back into your account in no time. If you have signed up with the right money recovery services, you can get that money back within one month. However, you should be a little patient before you expect the best outcome.