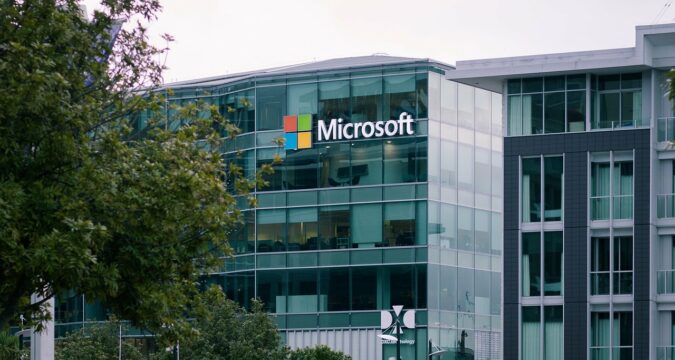 Reports have just started coming in that Microsoft has gone ahead and made another major move in the stocks market. The reports reveal that Microsoft has gone ahead and has acquired a learning marketplace. The information reveals that the name of the particular marketplace is TakeLessons.
TakeLessons is a platform where people can sign up and acquire lessons and get online classes in order to learn and educate themselves. The users are required to sign up and pay online in order to gain access to classes. The marketplace also allows users to take private classes.
On the platform, there is a wide variety of subjects that the users can choose and then take classes for them. Microsoft has reportedly made the announcement in regards to the acquisition of TakeLessons on Friday, September 10, 2021.
So far, only the outline of the matter has been revealed. For now, the sources only know about Microsoft's acquisition of the TakeLessons. However, it is yet to be confirmed what terms and conditions were set in order for the acquisition to take place.
Even the details around the value of the deal have not been shared by either side. It is expected that more information surrounding the recent acquisition will be shared by Microsoft in a week or two.
This is yet another demonstration from Microsoft's end, showing how dedicated Microsoft is to become one of the major sources of educational content for users. Through the platform, Microsoft aims to increase the opportunities of providing more education and knowledge to users.
Through the platform, the users will be able to gain more knowledge, benefits, and services, once Microsoft integrates its expertise into it. On the other hand, Microsoft will also be able to benefit from this fast-growing startup that has garnered a decent user base since its launch.
Prior to acquiring TakeLessons, one of the most prominent and profit-making investments made by Microsoft was in the professional networking platform, LinkedIn. Through LinkedIn, Microsoft reportedly generates over 6% of its annual revenue.
Therefore, Microsoft is ready to make more investments in similar spaces in order to generate high turnovers. In the past couple of years, every acquisition Microsoft has carried out has turned out to be very fruitful for the tech giant.
This is the reason why Microsoft is now the only company in the world with a market valuation higher than $2 trillion. Microsoft has generated a tremendous amount of revenue from its Cloud-Networking as well as Computer Hardware sales. The running has proven to be extremely beneficial for Microsoft and it is aiming to make it even better with its latest acquisition.
Following the latest acquisition of TakeLessons, it is being hoped that Microsoft's share prices will record a significant rise in its share prices.