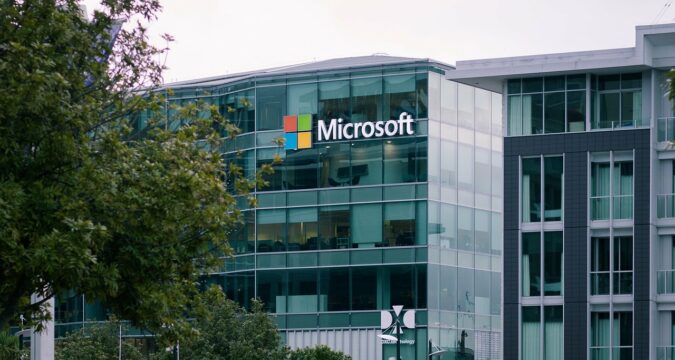 As per the latest reports, Microsoft is in the process of acquiring a company prominently known for its speech recognition services. The sources have confirmed that the name of the particular company is Nuance Communications. It has been revealed that the concerning parties of both companies are currently in talks and will come to a conclusion soon.
This information has been shared by one of the major news reporting channels "CNBC" after being acquired from an internet source on Sunday, April 11, 2021.
The internal source has revealed that there are very high chances that the deal will be struck between the companies. If that happens, then Nuance Communications will be acquired by Microsoft. The source has also revealed that currently there are talks around the price of the deal.
The reports suggest that it is currently being finalized when to make the payment and officially announce the acquisition. There are high chances that the transaction will be made by Microsoft by coming Sunday and the official will follow by Monday, April 19, 2021.
There are talks about this acquisition, Microsoft is taking the steps to expand its business even bigger and getting into more sectors, and regions all over the world.
Last year in 2020, there were rumors that Microsoft was considering the possibility of acquiring the application TikTok that is currently running its operations in the United States.
Then in the month of March 2021, it was reported that Microsoft was in the process of acquiring Zenimax. Zenimax is a famous and widely adopted video game maker in the gaming industry and has been around for a while.
It was later reported that Microsoft had actually acquired Zenimax after striking a huge deal with Zenimax's ownership. The sources had revealed that Microsoft had spent $7.5 billion for the acquisition of Zenimax and had successfully locked the deal.
Nuance Communications would serve to be more beneficial for the projects that are currently being run by Microsoft, and provided to the governments and businesses for their conveniences.
Nuance Communications has gained a lot of recognition and popularity among services/sectors such as voicemails, customer services calls, and doctor visits.
The tool provided by Nuance Communications helps transcribe the audios/recordings after recognizing them and helping such sectors in the process.
The company was founded back in 1992 and over the course of time, it has expanded its services and support staff. The company has claimed that as of September 2020, it had more than 7,500 employees working in different departments of the company.
For the fourth quarter of 2020, Nuance Communications had reported that it had generated $346 million in revenue. Out of $346 million, the company had made $7 million in net income.