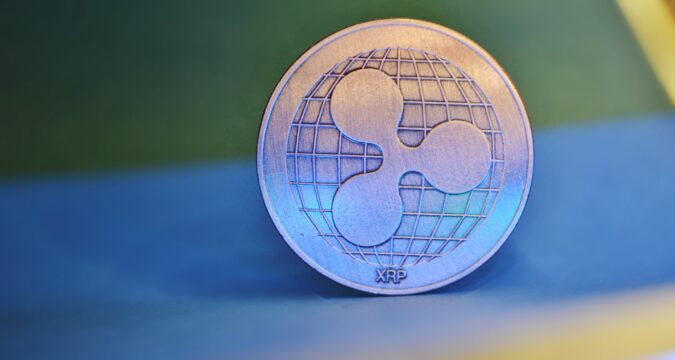 Ben Armstrong has taken an anarchist stance for the controversial cryptocurrency XRP. The Ripple Labs vs. SEC chronicles is well-known to all the crypto community members. Armstrong is a long-time cryptocurrency analyst and influencer. He is the latest addition to the #RelistXRP movement that is trending on social media. Armstrong wishes to start a digital currency revolution against the federal stronghold. 
There had been plenty of speculations in the markets that the US government may get intimidated by the momentous rise of digital assets and try to impose a ban using direct or indirect influences. Armstrong views the ongoing XRP case as an attempt by the centralized government to hog the monetary system and discourage the decentralized monetary transition. He told his 780K followers on YouTube that buying into XRP now sends a strong message to the government.
Digital Token Keeps Rising Despite Ongoing SEC Lawsuit
The SEC vs. Ripple Lawsuit has gained massive momentum in the span of the past few weeks. For the first time in years, the tides are shifted in favor of XRP after two major legal victories. The first strike against SEC was when Magistrate Judge Sarah Netburn denied the motion of the commission to get access to the personal financial records of Ripple executives Brad Garlinghouse and Chris Larson. The second strike was registered when the court-ordered SEC to bring evidence about Bitcoin and Ethereum discussions. 
A final strike and blow to SEC landed when the judges make allowance for SEC to bring to light all the discussions that SEC has made about Ripple Labs thus far. The tipping point was a document found by XRP supporter Jeremy Hogan, in which SEC accepted Ripple Lab's position as a 'digital currency company' during another case. 
Armstrong is calling upon his followers to purchase more XRP tokens to register a public protest against the central authorities.
XRP Witnessing Massive Gains
Both XRP and ADA are trading for about 1 USD on the crypto exchanges. It seems that there is going to be a new challenger in town for ADA since XRP is already looking at 36% daily and 139% weekly appreciation. Both the digital assets are in the same weight class. However, XRP has had a previous ATH of 3 USD. Meanwhile, ADA has been trying to take back its previous position of 3rd highest cryptocurrency on the global scale. 
Armstrong, in his latest podcast, said that the burden of proof for the ongoing case does not fall on Ripple. It is SEC that is liable to prove that there is something wrong with the digital currency company. Many analysts are positive that SEC is very likely to look for a settlement and close the case. On the other hand, ADA is getting ready to take on the leading coin itself. However, it would be interesting to see how two heavy champ altcoins play out against each other in the next few weeks.