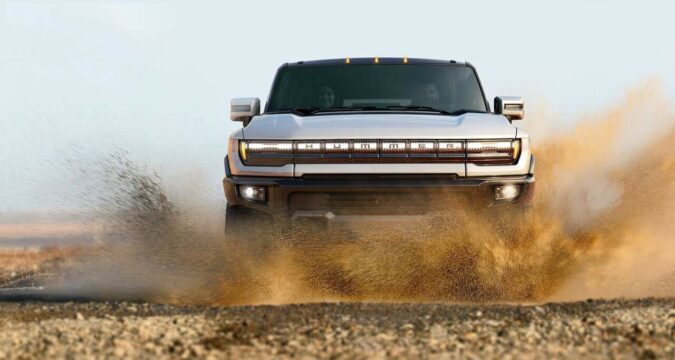 Ever since its launch, Cadillac has launched some of the most demanded and highest-selling vehicles that have gathered a huge fan following for the company. With time, the situation in the car manufacturing industry has changed as Tesla seems to have revolutionized the entire industry.
As Tesla continues to take over the electric car manufacturing industry, the traditional car manufacturing companies have also started giving launching their own EVs.
With the ever-growing demand for electric vehicles, the companies have realized that people are now preferring to drive energy-saving and nature-friendly cars.
Therefore, almost every traditional car manufacturing company is seen launching its own electric vehicle in the market every other week.
This time, it is Cadillac, which is determined to make its way into the electric car manufacturing industry. Therefore, the company has recently announced the launch of a new vehicle called the Lyriq, which will be the first-ever all-electric car launched by Cadillac.
The company has announced that by launching its first-ever electric car, it will be taking the first step into a new venture. According to Cadillac, it plans on becoming an all-electric car manufacturing company in the coming years.
Therefore, the company is launching its first vehicle and plans on bringing more electric vehicles to the commercial markets. Cadillac has announced that it plans to bring its first-ever all-electric vehicle into the showrooms the next year. When asked to clarify the exact date around the launch of the new vehicle, the company was not able to pinpoint any date.
However, the company did confirm that the new vehicle will be launched somewhere around the first half of the year 2022. Now the Cadillac enthusiasts are highly anticipated about the launch of the new car so they can get their hands on it.
Cadillac is General Motors' motorcar division, and just recently, General Motors had announced it will be launching an entire fleet of electric vehicles in the coming years.
As General Motors is the parent company to Cadillac, therefore, the company will be following the footsteps of its parent company. General Motors has announced that it plans on shifting completely from manufacturing engine running cars to all-electric.
General Motors has also confirmed that it plans on doing it by 2030, and has already started launching its electric car versions of the most-selling and highly-demanded fuel running vehicles.
However, when it comes to Cadillac, the company has already implemented its all-electric rule.
It was recently confirmed by Cadillac's representative that they have fully stopped manufacturing internal combustion engine-based vehicles in the North American region.
Following the announcement of the Lyriq, Cadillac has unveiled its starting price, which would be $59,990.