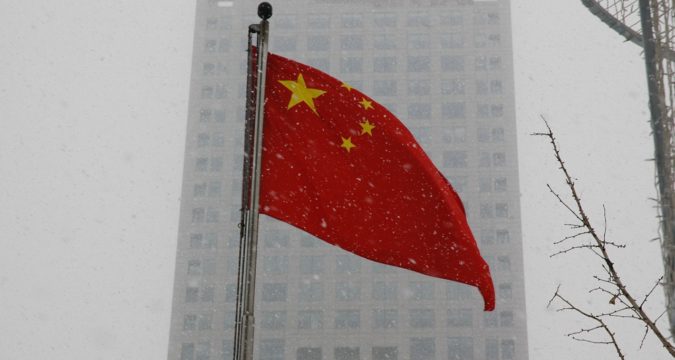 Being the largest economy in the entire world, the United States stock markets are considered the biggest when it comes to getting publicly listed. No matter the rift between China and the United States, China always aims to launch its startups through the US stock exchange markets.
This is the reason why China recently saw two of its major startups launch themselves publicly through the US stock exchanges. The names of the two major companies are Dingdong and Missfresh that are grocery delivery startups based in Chinese.
Both companies recently launched themselves publicly through the US stock exchange, hoping to see promising results. Unfortunately, the outcome has not been as promising as both companies had expected.
After launching their initial public offerings (IPOs) through the United States stock listings, the companies haven't seen much interest from the investors' end.
At present, many companies from China are emerging and they all seem to be offering the same kind of service, grocery delivery. As the number of companies is a lot, therefore, it is difficult to tell which company would be able to make a name in the sector.
Due to this very uncertainty, the investors in the United State and from around the world are not interested to invest in these companies. There are concerns about whether investing in these companies would turn out to be profitable or not.
As per the reports, Missfresh went public through the NASDAQ Stock Exchange on Friday, June 25, 2021, launching the IPO. The company is owned by Tencent, which is a Chinese technology giant. At the time of launch, Missfresh priced the American depository shares (ADS) at $13 per unit.
Following the listing on the NASDAQ exchange on Friday, the company was able to raise $273 million. Initially, the launch seemed promising but it soon lost the interest of the investors. As of Tuesday, June 29, 2021, the price of ADS has fallen down to $8.65 per unit.
Then there is Dingdong, which successfully enlisted itself through the New York Stock Exchange (NYSE) on Tuesday, June 22, 2021. At the time of listing, the pricing of its ADS was set at $23.50 per unit. However, Dingdong later went ahead and reduced the size of its initial public offering, because Missfresh was having a hard time at its IPO.
The data shows that following the reduction, its $357 million IPO raiser was brought down to $110 million. It was expected that the company may proceed with launching new and more shares into the market.
Both companies have launched their services with the same view. In the past couple of years, the demand for online shopping and virtual services has increased tremendously. Therefore, providing a service that is easily accessible for the users is bound to bring in profits for the investors.