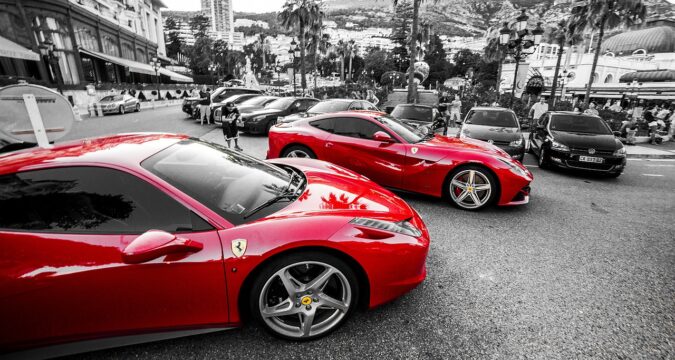 Ferrari has increased its earnings guidance for the rest of the year following a promising earnings outcome for Q2 2022.
2022 Guidance Raised by Ferrari
Ferrari recently posted its earnings for Q2 2022. The executives reported that in the second quarter, they generated earnings that were higher than the expectations set by the analysts.
While posting earnings, Ferrari executives reported that they have witnessed a great surge for their grand touring and sports cars that are high-priced. The company has revealed that the demand they have witnessed was unprecedented.
Success of Ferrari
While almost every car manufacturing company was largely affected by the supply-chain disruptions, Ferrari seemed almost immune to it. Due to the supply-chain disruptions, many car-manufacturing companies had to decrease their production and had to close many plants.
The supply-chain disruption left the majority of the car manufacturing companies, as the majority of them had to shut down a few of their manufacturing plants. Almost every major car manufacturer has suffered from multiple quarterly losses.
Despite all the downfalls, Ferrari has achieved strong earnings in the recent quarter of 2022. The major reason Ferrari has not suffered from any losses is because of its clientele. Even the clientele of Ferrari has not been affected by the economic concerns and squeeze.
Full Year Guidance by Ferrari
As Ferrari has been performing really well since the beginning of 2022, Ferrari has decided to upgrade its guidance for the rest of the year.
Ferrari has announced that for the rest of the year, it expects earnings ranging from €4.80 to €4.90. The revenue estimations Ferrari has set for the rest of the year are worth €4.9 billion.
Prior to the recent upgrade, Ferrari had announced that it expected earnings ranging from €4.55 to €4.75. The revenue Ferrari had predicted for the year 2022 prior to the recent upgrade was worth €4.8 billion.
Ferrari's Performance in Q2 2022
Ferrari revealed that in the second quarter of 2022, their shipments, revenue, and profit recorded an increase that was more than 20%. The comparison for these factors is with the second quarter of 2021.
Benedetto Vigna, the CEO of Ferrari also talked about the net order intake statistics for their company. He stated that the net order intake for their company has also hit a record for the particular quarter.
For the 2nd quarter, Ferrari generated earnings of €1.36 per share versus the €1.11 per share estimation made by the analysts.
The revenue generated for the same quarter was worth €1.26 billion versus the €1.04 billion revenue estimation made by the analysts.
In the respective quarter, Ferrari shipped a total of 3,455 vehicles. Compared to the same quarter of 2021, Ferrari shipped 29% more vehicles in the recent quarter.
After posting the earnings for the second quarter of 2022, the share prices for Ferrari have surged by 0.38%.