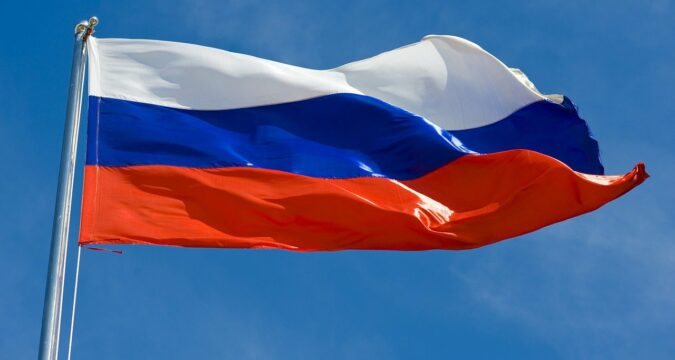 The regulatory authorities in Russia seem to have realized the importance of enabling cryptocurrency payments for cross-border transactions. This also means that the companies performing foreign trades from Russia would be legally authorized to process transactions using cryptocurrencies.
Russia Aims to Legalize Foreign Trades using Cryptocurrencies
It has been revealed that the authorities in Russia are aiming to regulate the cryptocurrency sector in the country. They want to make the technology advantageous not only for the locals but for the entire country.
They want the businesses and the government sectors to be able to benefit from cryptocurrency adoption. For this purpose, it is important that cryptocurrencies are made regulated and streamlined in the country.
The regulatory authorities in Russia are now aiming to regulate cryptocurrencies as quickly as possible. The entire process would mean regulating circulation, issuance, and many other operations that include cryptocurrencies.
The regulatory framework would also expand to the cryptocurrency payments that they made outside of Russia to international clients and businesses.
The regulatory authorities in Russia are aiming to introduce a new and full-proof regulatory framework surrounding cryptocurrencies as the year 2022 comes to an end.
The Russian Finance Ministry to Monitor the Progress
It has been confirmed that the Russian Ministry of Finance will be monitoring the entire progress and developments that take place in the task.
The Central Bank of Russia will be the watchdog working on the task and report directly to the Ministry of Finance. The Central Bank of Russia will be accompanied by the Rosfinmornitoring agency as they both work their way to come up with a proper regulatory framework.
Rosfinmonitoring's Explanations on the Matter
The financial watchdog has explained that the entities involved with the exchange operations carrying out multiple tasks and actions must be regulated.
The particular exchanges providing virtual assets, storage, and transfer services for the virtual assets should be authorized to provide such services.
The exchanges will not be able to perform any cryptocurrency-related tasks or offer any kind of crypto services if they are not registered or authorized to do so.
Being registered and authorized would mean that such exchanges strictly adhere to the AML policies.
Why Need a New Bill
In 2020, Vladimir Putin signed the proposal "On Digital Currency" into the bill to regulate cryptocurrencies. Since then, all the amendments have been made to the particular bill.
However, the bill mainly revolves around the cryptocurrency regulations and policies governing the local (domestic) cryptocurrency infrastructure.
As the country is now eager to expand its jurisdiction to international grounds, it is important that major changes are made to the bill.