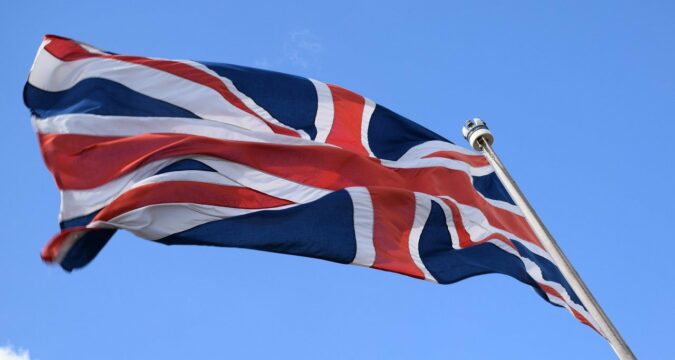 As the trading prices of most of the cryptocurrencies are recording significant volatilities, British citizens continue growing more attracted to the industry.
This is because British citizens have been investing heavily in cryptocurrencies. Compared to the past years, they are now pumping more money into the crypto sector.
Total Crypto Investments by Brits
On September 23, VoucherCodes shared data surrounding the participation of the Brits in cryptocurrencies from the beginning until now.
The data collected by the firm shows that the interest of Brits is constantly rising in cryptocurrencies despite the crypto downtrend.
The research shows that up until now, the Brits have spent almost $32 billion on cryptocurrencies. As per the current exchange rates, the figure translates to $34.7 billion.
The report generated by VoucherCodes surrounding the cryptocurrency investments has been dubbed "Cryptocurrency on the High Street".
The report estimates that each British citizen has spent around £473 on cryptocurrencies. This is a huge figure given the number of restrictions there are for cryptocurrencies in the country.
Shocking Data from the Report
The report shows that out of the total British adult population, 34% of adults are invested in cryptocurrencies.
They have chosen multiple ways of interacting with cryptocurrencies. They own different kinds of cryptocurrencies and their portfolios are quite diverse.
However, some of the most popular and preferred cryptocurrencies in the country are Bitcoin (BTC), Ethereum (ETH), and Dogecoin (DOGE).
As per the report, Bitcoin is the highest invested cryptocurrency in the country taking 20% of the total share. It is followed by Ether with an 8% share while Dogecoin has a 6% share in the country.
Male and Female Segregation
The report also segregates cryptocurrency investments based on gender. In the United Kingdom, male cryptocurrency investors are dominant with 60% ownership in cryptocurrency investments.
Then come the female investors who have a 40% share in the cryptocurrency market in the United Kingdom.
The report shows that the average amount of money spent by male UK citizens on cryptocurrencies is £767. While the average money the UK females have spent on cryptocurrencies is worth £214.
Crypto as a Payment Method
Cryptocurrencies have also managed to gain huge attraction even among the institutional and retailer entities in the United Kingdom.
These entities are adopting cryptocurrencies as a mode of payment. The retail sectors with the highest input in the crypto sector are clothing and housing which have a 13% share.
Then come holiday accounts that have an 11% share, and the rest of the share is among technology and other kinds of retailers in the country.
Although it took time the United Kingdom has finally realized the importance of cryptocurrencies. Therefore, the adoption level of cryptocurrencies may continue rising in the United Kingdom helping digital assets grow more in value.