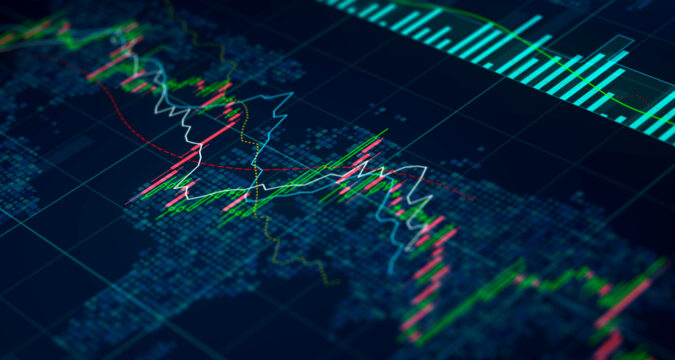 The share prices of solar companies have ended up tumbling as the climate bill has been rejected by one of the senators.
Solar Stocks Experience the Tumble
The share prices of the solar companies experienced a dip after Senator Joe Manchin announced that he will not be supporting the climate bill.
According to the senator, the climate change matter will require increased spending. The information has been shared by one of the news channels, NBC News.
Invesco Solar ETF is down by Almost 6%
In the solar industry tracking ETF, Invesco Solar ETF reportedly experienced an almost 6% dip. The data regarding the dip in the Invesco Solar ETF was shared by Wall Street.
The report shows that almost every solar company within the ETF has suffered a loss following the announcement by the senator.
As per the Wall Street report, throughout the week, the ETF has experienced an overall 13% dip. The biggest losers in the solar market are Maxeon Solar, First Solar, Sunnova, and Sunrun.
The share prices for Maxeon Solar have experienced a 14.65% dip in today's stock market. The share prices for First Solar have dipped by 8.94% and the share prices for Sunnova dipped by 3.88%. The share prices for Sunrun have experienced an 8.67% dip.
In the running year, the solar industry has gone through many downfalls. Some of the major headwinds it has experienced include rising raw material costs, supply chain bottlenecks, and policy uncertainty.
The Increase in Interest Rates Hit Solar Industry
The solar industry has been heavily hit by the rising interest rates that are impacting the markets that include areas that are growth-oriented.
The impairing decision of Manchin has put a stop to Joe Biden's goal as he is aiming to reduce the greenhouse gas emissions in the United States. The president had announced that he wanted to bring the gas emissions all the way down to 50% to 52%.
He stated that their mission is to bring the greenhouse gas emission levels down to the levels that were recorded back in 2005 in the United States. Joe Biden aims to achieve the goal by the end of 2030.
Although the news was disappointing compared to other stock markets, still, the solar sector is performing very well. The investors still have high hopes just like people from the rest of the world.
The sector has proven to be extremely compelling for investors as the renewable power attraction is constantly rising.
It is expected that in the upcoming months, the solar sector will be able to make a comeback. When that happens, the share prices for the solar companies may begin rebounding.