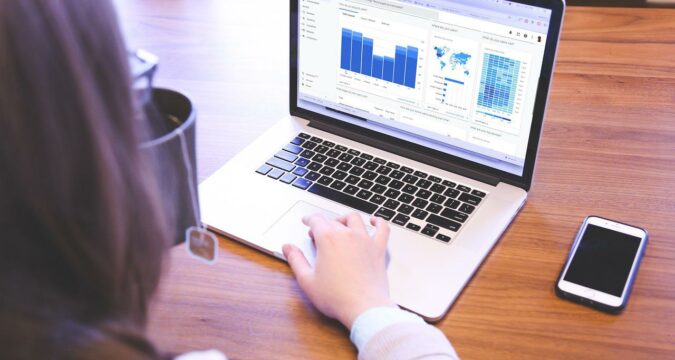 The share prices for Alphabet have experienced a significant surge in the recent stock market trading session. The share prices for the tech company rose after posting its Q2 2022 earnings.
Alphabet Shares Surged 8%
The share prices for Alphabet have reportedly experienced an 8% surge after posting earnings for the second quarter. The tech company recorded huge gains a day after it shared its earnings.
While posting earnings for the second quarter, Alphabet executives revealed that the earnings were not as bad as they had expected them to be.
Earnings Posted by Alphabet
Alphabet executives revealed that they were able to generate $69.69 billion in revenue in the second quarter. The earnings they posted for the second quarter were $1.21 per share. The executives revealed that the earnings and revenue generated were lower than the estimations set by the analysts.
Alphabet executives also revealed that compared to the year 2021, their growth has recorded a dramatic dip. The revenue growth Alphabet has recorded in the year 2022 is 13% lower than the growth recorded in 2021.
On the other hand, the revenue growth they recorded for advertising was 12%. Then comes revenue generation from YouTube advertisements which has only grown by 5%. In the same quarter of 2021, the revenue growth recorded was 84%.
Snap Shared Disappointing Earnings
A few days back, Snap shared its earnings for the second quarter and those earnings were extremely disappointing. This resulted in Snap shares plummeting almost 40% in the stock market trading sessions over the past week.
Snap reported that it won't be able to generate enough sales in the upcoming quarter, which is not a good sign for the social media platform. The disappointing earnings cost the social media company badly as the investors sold its shares at a very fast rate.
Snap's bad performance in the past week caused the major tech index in the United States to take a noticeable negative hit. It was feared that other tech companies would also be impacted in a negative manner.
Comments by JP Morgan Analysts
The analysts at JP Morgan have also shared positive feedback on the recent performance of Alphabet. As per them, Alphabet could have performed far more badly than they had expected but it ended up performing better.
The analysts stated that after sharing earnings for Q1, they recorded an 11% dip in share prices. However, the Q2 earnings posting has helped strengthen the share price for Alphabet by 8%.
While remarking on Alphabet's recent performance, the analysts stated that they would not be downgrading the stock for Alphabet. Instead, they would keep it at an "outperform" rating, and would not change its share price target, which was set to $160.