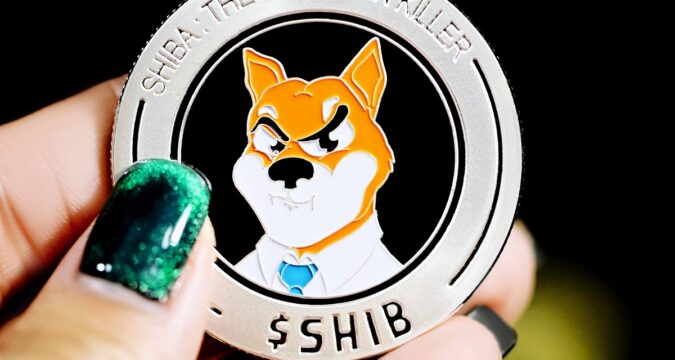 Shiba Inu (SHIB) has seen roller coaster movement during the weekend. The meme coins saw a sharp rally that had it nearing its peak high before a sudden plummet initiated by Elon Musk's FUD. Let us find out what Shiba Inu had for its enthusiasts last week.
SHIB Surging 50% in a Day
SHIB has seen impressive price actions in the past few sessions. The meme crypto overtook BTC in momentum after it rallied 50% in a day. Keep in mind that Bitcoin touched its ATH last week. For now, SHIB bulls seems ready to flip the leading meme coin, Dogecoin.
At this publication, Shiba Inu ranks 13 as its market capitalization at $21.4 billion. Meanwhile, DOGE's $33.86 billion market cap has the coin ranking 11. Moreover, SHIB has gained a whopping 480% over the past month.
Robinhood Rumors Supporting SHIB
Some financial experts trusted that SHIB's latest upswings resulted from rumors that Robinhood plans to list Shiba Inu. Shiba Inu News, a Twitter reporting platform, highlighted that Robinhood is interested in SHIB's popularity. Meanwhile, the ongoing petition seeking SHIB listing on Robinhood has more than 300,000 signatures.
Token Burn Fueling Demand
Shiba Inu network reportedly burnt nearly 900 million tokens on Sunday. Before the 50% upsurge in 24 hours, the meme token had its daily average at 16% due to the network burning 1% of the coin's supply daily.
The crypto's chart showed SHIB's growing momentum over the past two weeks. The canine-themed crypto succeeded in holding the $0.000028 zone before surging higher to touch $0.00004431 during the weekend, nearing its ATH at $0.00005, recorded on 10 May this year.
The 'Musk' Effect
Though a renowned figure in the meme coin markets, Elon Musk appeared to trouble the SHIB community members. Musk has supported SHIB, even acquiring a Shiba puppy. He has also voiced his meme coin support via Twitter. Surprisingly, the Tesla CEO confirmed not holding SHIB tokens on Sunday.
That way, Shiba Inu suffered FUD and plunged by 27% from the weekend's peak to $0.00003282. However, the altcoin entered a recovery mood, stabilizing beyond $0.00003770. While writing these updates, SHIB trades at $0.00003843.