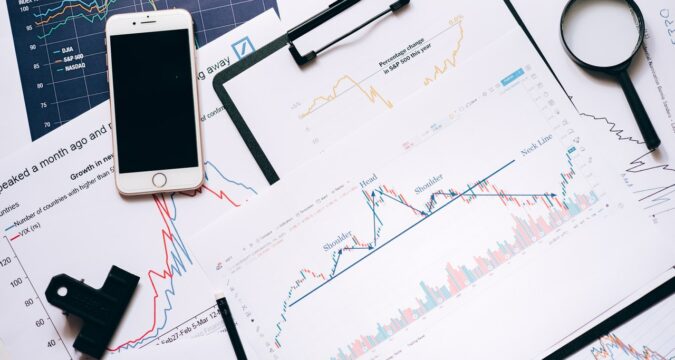 On Friday, the S&P 500 index dipped almost 1%. Despite experiencing a near 1% dip, the overall situation of the S&P 500 index has remained bullish. The particular index has continued moving higher despite an almost 1% dip on the last trading day in the stock market.
The major reason behind S&P 500's dip on Friday was due to the disappointing performance of Snap. The executives at Snap posted that the earnings and revenue they generated in the second quarter of 2022 were disappointing.
Snap attributed the major loss in Q2 2022 earnings to the economic conditions and strong competition in the market.
Performance of Major Indexes
The data shows that the overall value of the Nasdaq Composite dipped 1.87% in the Friday stock market trading session. The Nasdaq Composite has reportedly fallen to 11,834.11 points.
To be precise, the S&P 500 index dipped by 0.93%. Following the dip, the S&P 500 index has fallen to 3,961.63.
Then comes the Dow Jones Industrial Average which has reportedly dipped 0.43%, losing 137.61 points in the process. Following the dip, the Dow Jones Industrial Average index is down to 31,899.29.
Weekly Performance of Three Major Averages
Despite the dips that all three major averages have suffered, their overall performances in the week have been positive.
The NASDAQ Composite has experienced a 3.3% jump on a weekly basis. Then comes the S&P 500 index which has moved up by 2.6%.
The Dow Jones Industrial Average has also surged almost 2% in the running week.
Snap Dragged S&P 500 on Friday
On Thursday, the executives at Snap posted disappointing earnings for Q2 2022. According to the executives, Snap has performed badly in this particular quarter and they will not be proceeding with hiring in the upcoming quarters.
While the investors were expecting to see positive and promising earnings results from the recent quarters, Snap dropped a huge bomb on them.
Therefore, the investors ended up losing their confidence, which resulted in the pulling stock prices of Snap. In the stock market trading market, the share prices for Snap dipped 39.1% on Friday trading market.
The S&P 500 ended up suffering from a difficult situation on Friday as Snap experienced a great dip. Due to the low performance of the S&P 500, a cascading effect was created for the index.
Snap is not the only tech company that has experienced a dip in the S&P 500 index. The report shows that the share prices for Pinterest dipped by 13.5% while the share prices for Meta Platforms dipped by 7.6%. Alphabet also followed the same trend as its shares dipped by 5.6%.