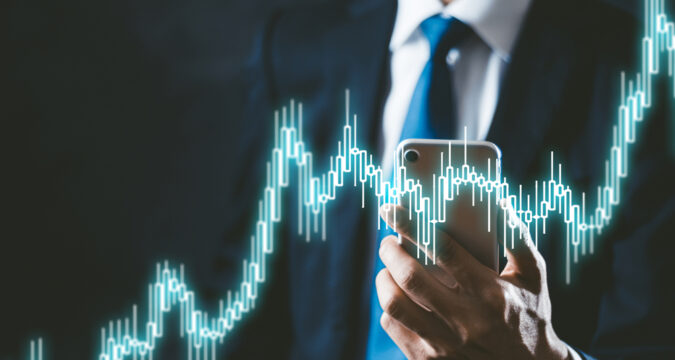 It is being observed in the stock market industry that the appetite of the investors in taking risks has been rising significantly. This is because the days are closing in when the businesses and corporations will be sharing their earnings for the second quarter of 2022.
The investors strongly expect that the earnings results shared by the tech corporations will be above expectations. Therefore, the sector is bound for strong investments and eventually, strong gains for the investors.
The same Situation was expected for Bitcoin
Just like the stock markets, the cryptocurrency sector was expected to observe strong gains. This is exactly how things had been going as the trading price of Bitcoin had managed to grow closer to $25,000.
Just when it was thought that things were going in the right direction for cryptocurrencies, Tesla shared its earnings for the second quarter. Although Tesla revealed it was able to meet analysts' expectations, it had to sell Bitcoin to void taking a negative impact on its profitability and profits.
Tesla reportedly sold over $950 million worth of Bitcoin it had in its possession. This caused a dent in the trading price of Bitcoin as it started to get pulled lower. The trading price of Bitcoin dipped to around $22.5k before it rebounded to around $23.5k.
Impact on Crypto-Based Companies
In recent years, many companies directly connected with cryptocurrencies or dependent on cryptocurrencies had made a public appearance. The major crypto-based cryptocurrencies currently trading in the stock markets are Coinbase and MicroStrategy.
As Bitcoin price experienced the dip, many thought that these two companies would end up taking a hit as well. Surprisingly, neither of the two suffered from any losses or stock price dips during the recent trading sessions.
In the recent stock market trading sessions, the share prices for Coinbase jumped 14%. The share prices for MicroStrategy also moved higher as they recorded an 8% surge.
MicroStrategy's Stance on Bitcoin
MicroStrategy has proven to be the top supporter of Bitcoin because no matter what happens, the company never backs away from supporting Bitcoin. Instead, it finds Bitcoin's dip to be the perfect opportunity for buying more Bitcoin.
Recently, there were rumors suggesting that MicroStrategy was going to make a margin call. As a result, it had to sell some of its Bitcoin to cover the loan payments. However, MicroStrategy denied all such rumors confirming it will not be liquidating its Bitcoin holding at all.
Coinbase's Stance on Bitcoin
Whether the exchange wants it or not, its entire empire is based on dealing with cryptocurrencies. Therefore, it is mainly dependent on cryptocurrencies. However, there is good news for Coinbase as the overall situation of the crypto-verse is now bullish.
This means that the stock prices for Coinbase may continue growing stronger if the bullish trend lasts for longer. For Coinbase, it is the perfect opportunity to cover the losses it has incurred in the year 2022 so far.