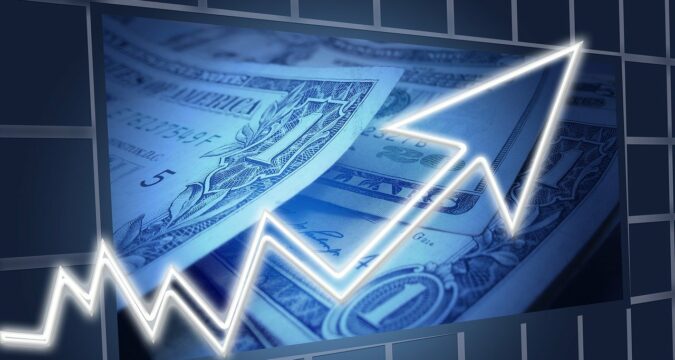 On Thursday, sterling increased to $1.36 and was on its way to scaling the two-and-a-half-year highs that it had reached last week, as markets were awaiting confirmation that the European Union and Britain had finally signed a trade deal for governing trade when the transition period for Britain comes to an end on December 31st. On Wednesday, at around 1330 GMT, it had been reported that a trade deal was imminent, which gave the currency a boost of 1.5% against the US dollar. The British currency had increased by 0.7% on the day and was trading around $1.3580. 
It had briefly moved past the $1.36 mark and had been on the way towards its two-and-a-half-year highs that it had hit last week at $1.3625. The pound had also increased against the euro by 0900 GMT and was trading at 89.7 pence, a gain of 0.5%. While there hasn't been any official confirmation, sources have said that a deal is very close as a late-night conference call was held by the British Prime Minister Boris Johnson with his senior ministers, and reams of legal texts were covered by negotiators. According to most analysts, a trade deal would help a great deal in eliminating the major downside risk to the United Kingdom's economy.
They said that a deal would help in unlocking some major investments in the UK and would also support the economic recovery after the COVID-19 shock begins to fade with a vaccine. Moreover, a trade deal would also give UK equities, as well as the British pound, a positive backdrop as we head into 2021. Even though recent weeks have seen the pound and UK stocks to experience a strong rally with growing optimism around a last-minute deal, the consensus was that most of the assets in the UK are still undervalued and will be able to gain after the confirmation of a trade deal. 
Pound options had also calmed down, as the one-week implied volatility gauges that are a gauge of expected price swings had reached their lowest level at 9.6% since December 1st. It had fallen by nearly 7 percentage points since Wednesday, when the first report of an imminent Brexit trade deal had emerged. There was a 0.6% increase in the FTSE mid-cap stocks, which are more focused on the domestic UK economy, helping them reach their highest level since February. Market analysts said that UK equities were the major value play. 
They said that if a Brexit trade deal was to be made, these equities would certainly benefit from the relief and also from the recovery, once the health crisis is put behind us. Due to the hopes of a Brexit trade deal, the 10-year government borrowing costs of the UK were more than 10 basis points higher. On Wednesday, yields also slipped 1.5 bps because of the lack of any new headlines and the increasing pressure on the country's economy because of the coronavirus-linked lockdowns in different areas and Brexit.