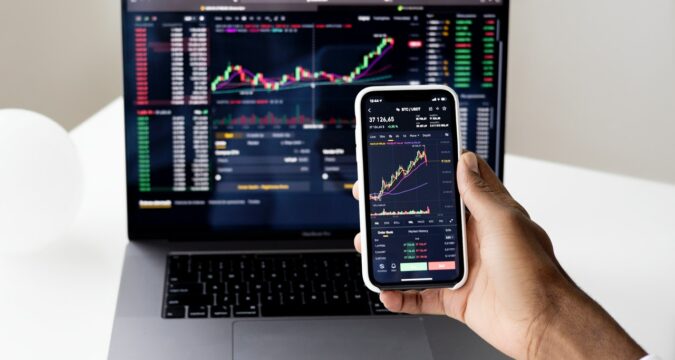 ConocoPhillips Stocks surged by 0.7%
In recent months, oil prices have continued moving higher and lower. At one point, the oil prices were high and at the second, they were low. Even now, the situation for Oil stocks has turned into a seesaw.
However, the technical analysis of the oil stock prices shows that they are moving in the upper section. This means that the stock prices of the fuel companies are going to elevate in the upcoming days.
The past few days have also hinted toward a positive trend for oil prices. As a result, the stock prices for ConocoPhillips have experienced a 1% rise in premarket trading.
Occidental Petroleum Stocks Surged by 1%
Occidental Petroleum has also experienced a rise in its share prices in premarket trading. The reason behind the rise in Occidental Petroleum's share price rise is similar to the rise recorded for ConocoPhillips. The overall oil market is currently moving into the positive zone, which is very beneficial for the entire oil investment market. The share prices for Occidental Petroleum have also experienced a 1% rise.
At present, there are several factors that may come into play in affecting the oil prices. Even now, the major crisis is coming from the Russia-Ukraine war, which has increased the oil prices, and thus, oil companies are benefitting from that.
Once the situation between the two countries gets back to normal, the oil prices may start dropping. This would result in bringing the stock prices for the majority of the oil companies that are directly dealing in the particular areas.
Phillips 66 Stocks Surged by 4.7%
Phillips 66 is also benefiting from the same oil price trend. However, it has gained more benefits than its competition in premarket trading. The report shows that the stock prices for Phillips 66 have experienced a 4.7% surge in post-market trading.
Freshpet Stocks Elevated by 3.3%
In the premarket trading, the stock prices for Freshpet have experienced a significant surge. The data shows that the stock prices for Freshpet have elevated after the analysts at Goldman Sachs shared positive remarks about the performance of the manufacturer of pet food.
In the report, Goldman Sachs has remarked on the performance of Freshpet and they have upgraded its stock status to "buy". Previously, the stock status for Freshpet at Goldman Sachs was set to "neutral".
It is a huge development for the entire pet food manufacturing sector and Freshpet currently seems to be on top of the trend. Freshpet's shares have surged by 3.3% and Goldman Sachs analysts have upgraded the stock price rating for the company from $111 to $136 per share.