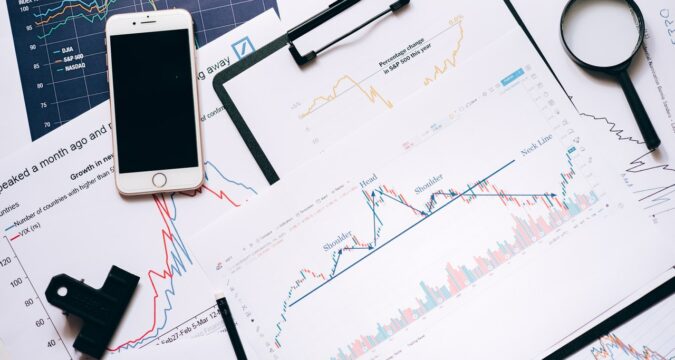 The share prices of companies belonging to multiple industries have experienced surges in general. The share prices of the companies under review mainly include tech and travel companies.
Tech Companies
Among the tech companies are IBM, chipmakers, and Exxon Mobil which have demonstrated noticeable performances.
IBM – 6.6% Dip
On the list of tech companies, comes IBM which has experienced a dip in share prices. The reason for the dip is IBM recently shared its weaker guidance report. According to IBM, it is concerned about the rise in the price of the US Dollar.
The executives predicted that due to the stronger value of the USD, they are expecting a weaker turnaround in their sales in the running and the future quarters.
After sharing the weaker guidance, the share prices for IBM ended up dipping 6.6% in the stock market. Although IBM shared strong earnings for the recently completed quarter, still, it wasn't enough to save it from losing the confidence of the investors.
The company has predicted that it may take a hit of around $3.5 billion for the rest of the year based on the high price of dollars in the international market. As the price of the USD rises, other countries would start observing a rise in tech-based products' prices and may wait for the prices to go down.
This may inflict huge damage on the overall situation of IBM as it generates huge revenue from the international markets.
Chipmakers
Among the chipmakers are Nvidia, Qualcomm, Intel, and more companies, and surprisingly, all companies have recorded strong gains. The shares for the chipmakers have surged prior to a voting session at the Senate, considered to be a key factor for the chip manufacturing companies.
The session is pertaining to the CHIP act and it is expected that the voting may take place in the ongoing week. If the voting goes in favor of the CHIP act, the local chip manufacturing sector would get $52 billion worth of subsidies from the government's end.
It is being suggested that the voting may go in favor of the chipmakers. Due to the common perception, the share prices of all major chipmakers have surged significantly.
The stock market report shows that the share prices of Nvidia, Qualcomm, and Intel have surged by over 3%. The share prices of AMD, Applied Materials, ASML Holding, and Marvell Technology have surged by over 4%.
Travel Companies
Among the travel, companies Southwest Airlines, American Airlines, Delta Airlines, and United Airlines have surged 2.9%, 3.3%, 3.4%, and 3.7% respectively on Tuesday trading session.
Share prices for Norwegian Cruise Line, Carnival, and Royal Caribbean have experienced 3.6%, 7.6%, and 6.6% surges in the same trading session.
The travel sector is recording huge gains due to the demand that is constantly growing higher in the travel industry.