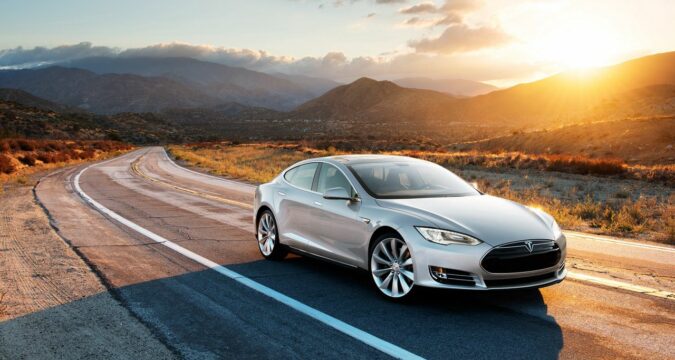 As per the recent reports, Tesla has managed to deal with one of the biggest problems it has faced ever since it has started operating. The company recently had to carry out a recall of an enormous number of vehicles from the Chinese market due to an issue with the software.
Although it was expected that the company would end up taking a huge hit on its share prices, yet the company has turned the situation around. The company dealt with the matter quite smartly and has managed to regain the trust of its investors and shareholders.
The data shows that the company has managed to shrug off the recent matter by observing a 2.51% increase in its share prices on Monday, June 28, 2021. It is quite surprising that Tesla has managed to experience a growth in share prices despite the challenges it is facing in the largest automobile market, China.
It was towards the end of last week when the Vehicle Safety Authority of China made an announcement involving Tesla. The particular authority is the State Administration for Market Regulation that made the announcement in regards to the Tesla vehicles recall.
The administration announced that Tesla was going for a recall of its vehicles due to a software problem. It was revealed that the company was aiming to install a new update for the software that reportedly caused issues with the driving of vehicles.
The reports suggest that the software automatically mingled with the driver assistance system of many vehicles. According to the administration, there were a total of 285,520 vehicles that were affected by the software. The administration also confirmed that the affected vehicles belonged to Model Y and Model 3 classes.
Out of the total vehicles being recalled, 35,665 were Model 3 vehicles that were manufactured in the United States and then shipped to China. While 249,855 were Model Y and Model 3 vehicles that were manufactured in China at the Shanghai manufacturing plant owned by Tesla.
In a nutshell, the problem with the software was that the software would end up activating the active cruise control feature. The option would activate even if the drivers would make a turn. This would eventually result in vehicles accelerating unusually and this ended up causing a lot of problems.
Although no accidents were reported by the administration but they had the full potential of ending up in collisions and major accidents. Therefore, Tesla went ahead and dealt with the problem very smartly and fixed the problem before it could end up becoming a major blunder from Tesla's end.
The recall was unique because in this case, the drivers weren't even required to bring vehicles to the Tesla workshops. The recall was the installation of the updates on the software that could be done with the help of the internet.