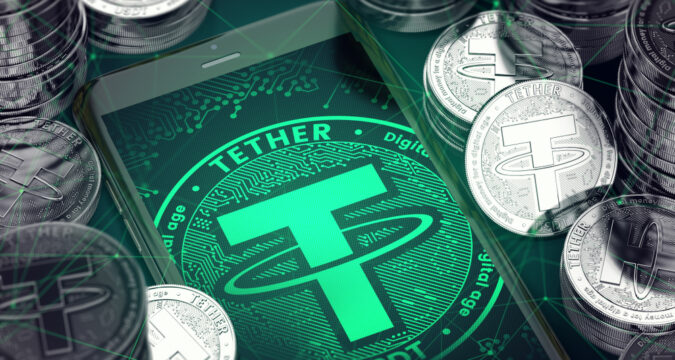 Tether CTO Paolo Ardoino has called out Wall Street Journal (WSJ) for referring to a woman identified as Alex Welch as Tether's spokesperson in a recent report.
Ardoino in a tweet said the person in question was not a Tether spokesperson, nor does she work for Tether.
WSJ in a recent publication concerning Tether's secured loans cited Welch several times as speaking for the company.
According to the publication, Tether promised late last year to end its secured loans program, but has instead increased it from $5.3 billion to $5.5 billion this year. Supposedly in defense of the increased loan, WSJ cited Welch as saying:
"During the second quarter of 2023, we received a few short-term loan requests from clients with whom we have cultivated long standing relationships, and we made the decision to accommodate these requests." 
Responding to this, Ardoino said:
"The person that WSJ cited in its article is not a Tether spokesperson nor works at Tether, as that person repeatedly said in her correspondence with the tabloid. Pure bullies. Not unexpected from them tho," on Twitter.
Ardoino also criticized Bloomberg, another top mainstream media outlet for publishing a similar story without verifying first.
"Bloomberg as always publishes articles based on unconfirmed information – heard from a friend that was using a bathroom stall nearby, who told a guy that heard a story about Tether being too cool for them to admit," he wrote.
Tether's Secured Loans Saga
Following the collapse of FTX and the panic that ensued, the crypto industry expressed concerns over the long-term sustainability of Tether's secured loans offer.
In a response, the company released a statement addressing the "FUD" around its secured loans offer, and promised to reduce the loans to zero by 2023.
"Understandably, after the events that have unfolded this year, the company recognizes that it is mission critical to restore faith in the market. Today, in addition to dismissing the recent cycle of Tether FUD that's hitting the rumor mill, Tether is announcing starting from now, throughout 2023, it will reduce secured loans in Tether's reserves to zero," the statement said in December 2022.
However, the company;s quarterly financial report recently revealed that it had increased the loans from $5.3 billion to $5.5 billion, leading to the WSJ report.
Loans Will End
Although Ardoino criticized the mainstream media for citing Welch as Tether's spokesperson, he maintained that the company will remove the loans from its reserves.
"For them it's too hard to admit and accept that Tether, having excess reserves exceeding 3.3B USD, and being on track to a profit of 4B USD per year, is in fact reducing the exposure to secured loans. As promised, Tether is still committed to continue until secured loans are removed from the reserves," he added.