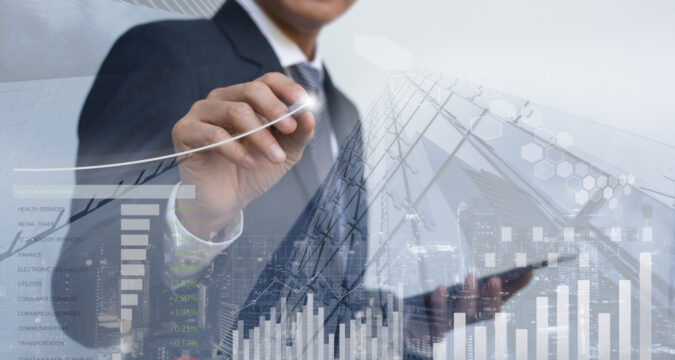 Some people in the investment ecosphere act as a guiding light for others. One such example is tech business expert and veteran investor Ron Conway. He is one of the earliest people who put their stakes into companies like Google, Facebook, and Airbnb while these businesses were still green. The good news for the crypto community is that Conway has also put his stakes into the cryptocurrencies from a very early stage. 
He was recently invited as a guest speaker at the CNBC show "TechCheck."Conway was asked about his take on the current situation of the crypto markets, and his answers were quite encouraging for the young generations who have been enchanted by the crypto spell. Conway believes that the cryptocurrency market is still in the starting phase and has massive room for growth.
Is Coinbase a Good Place to Place your Bets in 2021?
According to the Silver fox tech investor, Coinbase is playing the role of Google in the crypto markets. He draws this resemblance with the biggest search engine in the world on the basis that it has opened doors for the mainstream and retail investors to accumulate and trade digital assets at a base level. He also said in his interview that the cryptocurrency markets are like a multimillion-dollar gold mine that is worth exploring.
It should be noted that Coinbase is the first-ever crypto-based organization to get a public listing at NASDAQ. Conway shed light on his endorsing remarks by exclaiming that Coinbase's presence has played an important role in transitioning cryptocurrencies into a strong brand that makes a lasting impact among the mainstream traditional investors.
Crypto Regulations May Come Soon
The ticker COIN has managed to register history by being the most successful direct listing tech-enterprise on NASDAQ. After a few days into its public listing, COIN has reached a staggering evaluation of $400 that is expected to grow further. However, the CEO of Coinbase, Brian Armstrong, has shown signs of worries over the possible ban or strict regulations imposed by the US government.
He told the crypto tabloids that the availability of good crypto sanctions could further strengthen the position of digital asset markets in the region. Furthermore, it is needed that the federal authorities grant the digital currencies a fair footing in the market as an independent store of value and a great diversification option for the investors before waving the sanctioning gavel in the direction of crypto.