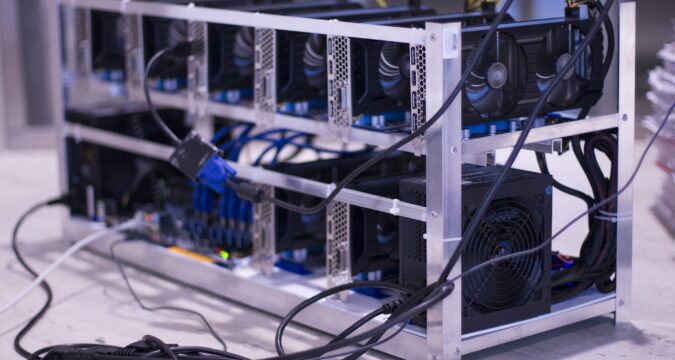 The power of BTC is tackling down the conventional trading practices and breaking through conservative lawmaking barriers. After Wall Street's preparations to dive into the crypto-pool head first, the central banks cringe towards decentralized currencies seem to be washing off. The State of Kentucky is one such place where the central government is trying to create a crypto-friendly zone. As the flagship currency keeps scoring new ATH and the semiconductor war is warming up, the demand for both assets keeps surging. 
According to the public records from the General Assembly of Kentucky, the legislators are in the process of incentivizing the crypto-miners and giving tax relaxations to crypto-mining operations. The general impression among the people is that a tussle over the limited mining resources is going to pit the USA and China against each other. Under the circumstances, the demand for a mining-friendly zone could open up major revenue channels for places like the Midwest US state, Kentucky. 
Facility Bills for Crypto Miners Passing with visible Majority in Kentucky
It is common knowledge that two different bills supporting different crypto world dimensions are currently circulating in Kentucky legislative echelon. The first bill focuses on the facilitation of Tax incentives for crypto mining-based organizations. This bill indicates that the state can lose up to $9 million with the emergence of at least one new crypto mining facility in the next year. However, despite these financial projections, the Kentucky House of Representatives has passed the bill with a visible majority of 19 to 2 votes. 
The other bill created in the same vein is about incentivizing the crypto miners under the Energy Independent Act of 2007. By the decree of this act, the state would be able to grant incentives to the businesses that are generating profits via clean-energy facilities. However, to qualify for this incentive, the crypto miners would have to show an investment threshold of $1 million or above. The House of Representatives also passed the energy bill with a visible majority of 74-19 votes.
Institutional Investors Pushing the hand of Government
The main aim of the Kentucky Senate is to drive the state in the direction of becoming a better destination for technology-based businesses. The continuous appreciation of cryptocurrencies like Bitcoin is prompting many techno-based organizations to share stakes in crypto-assets. It should be noted that such legislative amendments are also under the influence of institutional investors based in the USA.
Almost ten different US-based institutions have placed bulk orders in powerful Bitcoin mining hardware amounting to $500 million. The newest models of mining machines are said to operate with a computing power of EH 20 per second. The models after Q4 2020 are in the process of development and getting pre-orders before their launch in the market. The rise of Bitcoin and other cryptocurrencies has created a bigger demand for crypto mining and crypto miners in every US state.