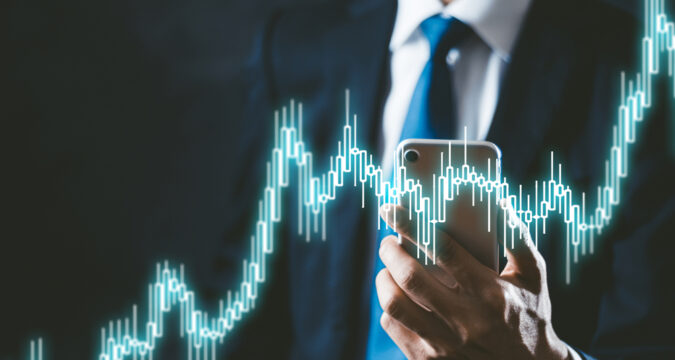 On Monday, the main Canadian stock index rose, thanks to gains recorded in resource-linked stocks. Global equities also saw an upbeat mood, which gave TSX a boost, even though investor sentiment was still a bit fragile due to fears of economic recession.
Toronto Stock Exchange rises
There was a 0.08% gain in the Toronto Stock Exchange's TSX composite index at 1346 GMT, as it climbed by 15.87 points to reach a value of 19,078.78. The index was able to extend the gains it had recorded in the previous session.
Meanwhile, global markets also saw a boost, as oil prices came down from their peaks, which helped improve investor sentiment and eased some concerns about prolonged inflation in the markets. Market analysts said that risk appetite had seen an improvement primarily on the assumption that interest rates would not be hiked so aggressively now as previously anticipated.
In addition, large institutional investors are also talking about rebalancing as the first half of the year is drawing to a close. There could be a move into stocks once more, as the outlook seems a bit brighter with recession worries coming down.
Individual sector performance
There was a 0.7% rise in the energy sector, as a 4.6% jump was seen in the stock of Vermilion Energy Inc. The energy producer jumped to the top of the index after its stock was updated by the brokerage Scotiabank. There was also a 0.6% advancement in the materials sector, which also comprises of base and precious metals miners as well as fertilizer firms, thanks to stronger bullion prices.
In recent weeks, global markets had been rattled with the aggressive hiking in interest rates by major central banks for taming surging inflation fueling concerns about an economic recession. Meanwhile, there was also come company news, as shares of Shaw Communications Inc. and Rogers Communications Inc. were down by 0.1% and 0.8%, respectively.
This was after Friday's news about the competition bureau in Canada willing to begin a mediation process for resolving the antitrust issues of the agency regarding Rogers' acquisition of Shaw for C$20 billion.
Soft-landing expected
On Sunday, the Canadian Finance Minister, Chrystia Freeland said that they were on the course of achieving a 'soft-landing'. This means that they believe it is possible to stabilize the economy after the havoc wreaked by the COVID-19 pandemic and not have to go through a recession as many people fear.
The Canadian central bank has come under a lot of fire recently for not stepping up at the right time and allowing the inflation in the country to get out of hand. Like a number of other global central banks, the Canadian one had not begun hiking interest rates in the country until March of this year. This turned out to be a big blunder because inflation had already gotten out of control by then, exacerbated by the rising oil and food prices due to Russia's invasion of Ukraine back in February.