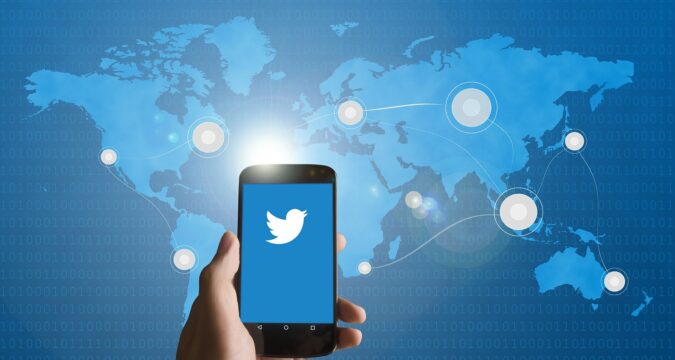 Over the past few years, the Twitter platform has made a name for itself for sharing personal ideas and agendas. The social media giant is responsible for appreciating massive movements like #BLM and #Metoo. In a world where cryptocurrency is a hot topic, Twitter hosts many influencers and hashtags related to this subject.
According to the latest updates, at least seven accounts of crypto influencers have been banned by Twitter recently. The accounts affected by this sudden ban are @100trillionUSD, @KoroushAK, @mmcrypto, @themooncarl, @TheCryptoDog, @woonomic, and @wsbchairman. Most of these accounts have a massive following worldwide. There have been no further explanations issued by Twitter on the topic.
Twitter Crypto Space Screening for Spammers
Two major crypto influencers' accounts include @woonomic, and @100trilionUSD has reportedly been restored. A tweet from @woonomic (Willy Woo) shows that Twitter has been screening for spam accounts, and the original crypto influencers' accounts have been caught in the crossfire. The tweet by Willy points to the official Twitter message that says that cleared accounts would return to their normal status in 60 minutes.
Many crypto enthusiasts have created a congregate on the Twitter platform, which is also known as "Crypto Twitter." This space is great for users who want to remain updated about the latest updates and tips about different cryptocurrencies. However, there are several fakes and duplicate accounts posing as real crypto influencers. These accounts are suspected of spamming the users to extort crypto assets.
Twitter CEO to use Bitcoin for Humanitarian Causes
The CEO of Twitter, Jack Dorsey, has a visible interest in cryptocurrencies for a long time. Dorsey also heads the Bitcoin-leaning payments company Square, which is a forerunner in cryptocurrency advocacy. However, Jack Dorsey's agenda of crypto endorsement is philanthropic. He is currently planning to collaborate on a Bitcoin endowment for the benefit of Africa and India.
Big names like Jay-Z are partnered with Jack Dorsey on the "Make Bitcoin internet's currency" venture. Dorsey is also in the process of funding major charities targeting Africa. The humanitarian Twitter CEO has put up his first-ever tweet for sale as an NFT via Cent. Dorsey issued a status claiming that proceeds from his first tweet sales would be converted to Bitcoin and would go to GoAfrica Response.