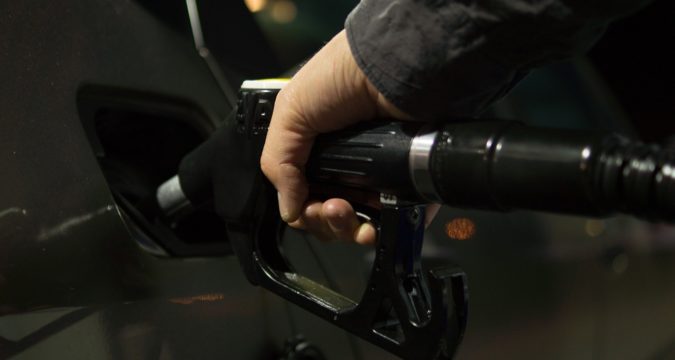 On Thursday, crude prices increased and Wall Street advanced, as reports continued to come in regarding new developments made in the negotiations for pandemic relief in Washington. Smaller cap stocks ended up outperforming the larger ones rather easily and all three prominent U.S. stock indexes showed gains. Nancy Pelosi, the U.S. House Speaker, expressed complete confidence in her ability to come to an agreement with Steve Mnuchin, the Treasury Secretary. On Thursday, she said that legislation for helping the airline industry survive this global pandemic would only move through Congress if they were given guarantees that a 'fuller bill' would be created by lawmakers. 
Larry Kudlow, White House adviser, stated that the Trump administration was more interested in 'standalone' bills for extending the Paycheck Protection Program and for providing more unemployment assistance. When speaking to Fox News, he also added that the economic recovery of the country wasn't really dependent on a stimulus package. Meanwhile, Senate leader Mitch McConnell warned that the Republicans and Democrats had 'vast differences' regarding the size of a new fiscal stimulus package. Market strategists said that this back and forth today is just a hint of what has been happening in the last couple of weeks. 
It seems that there will be a deal and then all hopes are dashed. Nonetheless, there are still two sides talking it out and this brings a possibility of resolution, potentially before the U.S. presidential election on November 3rd. Joe Biden, the Democratic nominee seems to be making progress in the polls before the election. Analysts said that the chances of a Biden win are improving and the markets may respond positively to this move. They said that equity markets would want to avoid a contested election and the lead Biden is enjoying in the polls reduce the possibility of that. 
It was reported by the U.S. Labor Department that unemployment claims are still way above the highest levels that were reached at the peak of the Great Recession. This suggests a slowdown in the recovery of the labor market. The Dow Jones Industrial Average climbed by 0.43% or 122.05 points to reach 28,425.51 while the S&P 500 rose by 0.80% to 27.38 points to reach 3,446.83. The Nasdaq Composite also gained by 0.5% or 56.38 points to reach 11,420.98. 
The world rally was joined by European stocks, as the global mood received a lift due to the increase in hopes of coronavirus financial aid negotiations. The pan-European STOXX 600 index increased by 0.78% and there was also a 0.79% increase in the MSCI's gauge of stocks around the world. Since economic data was weaker-than-expected, it promoted treasury yields to decline and caused the yield curve to flatten, as there is a great deal of uncertainty surrounding the stimulus negotiations. As far as crude prices are concerned, they also reached $43 per barrel, as hurricane-related shutdowns put some pressure on the supply, along with possible OPEC production cuts and the continuous strikes of oil workers in Norway. 
There was a 3.10% gain in U.S. crude futures, which reached $41.19 per barrel whereas Brent advanced by 3.22% to reach $43.34.