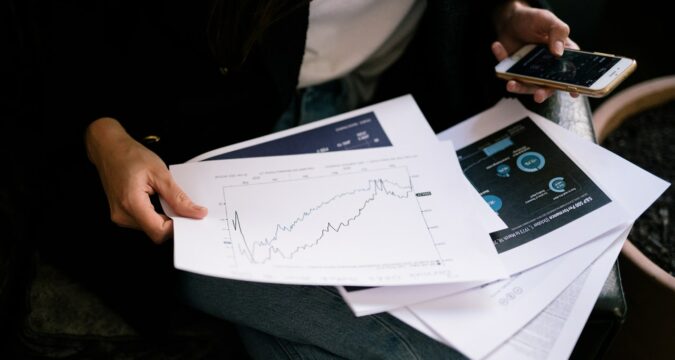 On Friday, the stocks in the stock markets recorded significant gains. The stocks have performed really well on Friday trading due to the new round of economic data as well as the bank earnings. The bullish response was due to the fear of a hike by the Federal Reserve by 100 basis points. The Fed has done it to keep the inflation hike under control.
The Pop of Dow Jones
The Dow Jones Industrial Average has reportedly experienced a 2.15% surge in the stock market. In terms of points, the Down Jones Industrial Average has recorded a growth of 658.09 points. Following the surge, The Dow Jones Industrial Average reached 31,288.26 points.
Performance of NASDAQ and S&P 500
On Friday's stock trading session, the NASDAQ recorded a 1.92% jump while the NASDAQ Composite recorded a 1.79% bounce. After the surges, the NASDAQ Composite has risen to 11,452.42 points while the S&P 500 stock exchange has risen to 3,863.16 points.
The Rest of the Week didn't do well
Although the Friday trading session recorded surges for the stock market, the entire week's performance was nothing less than a disaster.
In terms of the weekly performance, the Dow Jones stock exchange recorded a 0.2% dip. The NASDAQ Composite suffered a 1.6% dip while the S&P 500 index recorded a 0.9% dip. Compared to the rest, it was the S&P 500 index that suffered from the worst dip, showing that it was off by 19% from its all-time high.
Performance of Banks in the Recent Quarters
The major banking solutions such as Citigroup and Wells Fargo shared their earnings for the recently completed quarters. While doing so, the banks also provided insights into the economy's situation.
The report by Wells Fargo shows that its profits experienced a huge decline, moving 48% lower than the profits from the same quarter last year. Even after sharing a decline in profits, the share prices for Wells Fargo surged by 6.2%.
The share prices for Citigroup also experienced a 13.2% surge after sharing its earnings. The bank revealed that amidst the environment where the rates are hiking tremendously. They have even benefited from the situation and have successfully beat the estimations.
Other Sectors Demonstrating Stronger Gains
On Friday trading, the financial sector also recorded significant growth. It has reportedly risen by 3.5% and it has the shares of banks that have experienced the boost due to the rise in interest rates.
The health sector has also witnessed a bounce of 2.5% and UnitedHealth was the top performer in the particular space. It was only the consumer staples sector that was able to demonstrate much higher gains throughout the week compared to other companies.