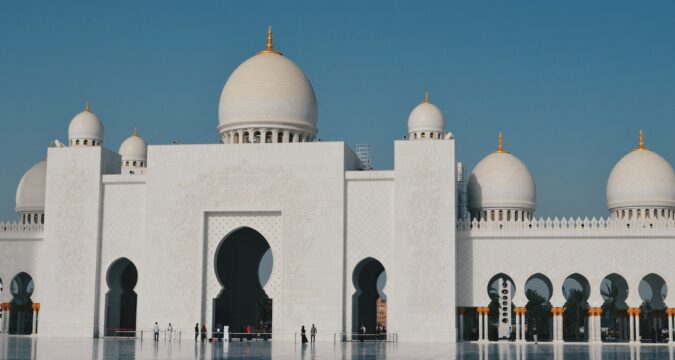 Virtual assets firm M2 has secured regulatory clearance to offer crypto services in Abu Dhabi. The license issued by the Financial Services Regulatory Authority (FSRA) of the Abu Dhabi Global Market (ADGM) will allow UAE-based retail and institutional clients to buy, sell and custody virtual assets.
M2 will launch its platform later this year, which will operate as a multilateral trading facility from the United Arab Emirates capital.
It will also allow UAE users to buy cryptocurrencies using fiat money, as well as access to derivatives and yield services.
The company, which has its headquarters in Abu Dhabi, in an announcement on Wednesday August 16 said the firm has been developed over the past year with a long-term vision to establish "the highest levels of trust, security and integrity in the emerging virtual asset class."
Commenting on the approval, Stefan Kimmil, chief executive of M2 said the license is just an initial step in their journey.
"The process of obtaining the license is the first step on our journey, and we will remain in close dialogue with ADGM to ensure transparency around the custody of client assets."
"Over the past five years, the ADGM regulatory framework has established clear rules for those operating in the virtual assets sector, and M2 will uphold the highest standards to reflect their vision as the UAE continues to affirm its reputation as a global leader in this space," he added.
Encouraging Investment in Crypto Assets
The UAE is recognized as one of the most friendly jurisdictions towards cryptocurrency.
Through its regulations, the country has demonstrated that it intends to encourage investment in crypto assets without compromising on the security of investors.
The ADGM introduced a comprehensive virtual asset regulatory framework in 2018, which has since attracted a number of major crypto companies to the regulated financial economic zone.
M2 is just an addition to the many crypto companies flocking to the country.
"At ADGM, our mission has always been centered around unlocking new growth opportunities and fostering investments in the virtual asset sector," ADGM Authority CEO Salem Al Darei said. "We remain committed to enhancing Abu Dhabi's digital asset landscape and actively supporting the diversification of our thriving economy," he added.
A Hotspot for Crypto
As a result of its openness to crypto development, the UAE has become a real hotspot for cryptocurrencies.
One of its major cities, Dubai for instance, hosts many crypto exchanges from all over the world, especially as jurisdictions like the U.S. continue to repel crypto companies with unfriendly regulatory approaches.
The ADGM had in November 2022, awarded cryptocurrency exchange Binance an FSP license after being granted in-principle approval from the financial watchdog in April.