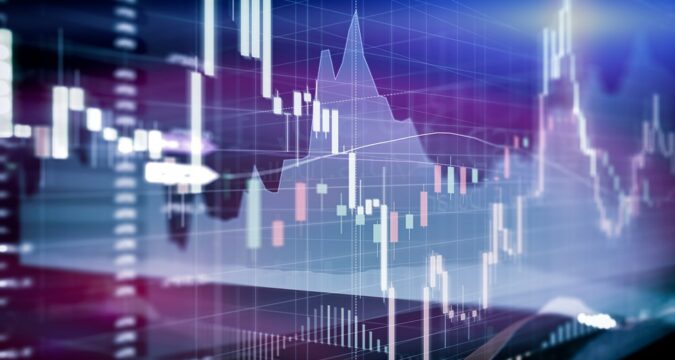 On Tuesday, US stocks made gains early in the session but gave them up later to fall deeper into a bear market, while the British pound steadied after falling to a record low a day earlier.
The decline in stocks was driven by investor concerns about a potential global recession, as central banks continue to be hawkish for the most part.
The pound
On Monday, the sterling collapsed to a low of $1.0327 because of worries about funding the tax cuts that were recently announced in the UK as well as huge energy subsidies.
Late on Monday, the Bank of England also said that it would not hesitate in changing interest rates and was keeping a close eye on the markets.
Huw Pill, the chief economist of the Bank of England (BoE) said that they were likely to deliver a significant response in policy to the announcement last week.
However, he added that it was likely that they would only make their big move in November and not right away.
US stocks
After enjoying a bounce early in the morning, US stocks faltered for a bit. There was a less than 1% decline in the Nasdaq Composite, the S&P 500 as well as the Dow Jones Industrial Average.
There was a more than 20% drop in the benchmark S&P 500 index from its high in January, which brought it to a low seen on June 16th.
This saw the index confirm a bear market, after which it rallied to values recorded in mid-August, before dropping once more.
The US Federal Reserve is scheduled to meet in November and there is a 70% chance of another rate hike of 75 basis points.
On Tuesday, President of Chicago Fed Charles Evans said that there needs to be a further rate hike of 100 basis points this year.
Global contagion
Other assets were also on edge on Tuesday due to the spillover from Britain. The MSCI index of world shares reversed early gains to fall by 0.4%, which brought it to a two-year low.
As for European equities, they also shed 0.1% for the day. MSCI's index of shares in the Asia Pacific excluding Japan was flat for the day after hitting a fresh low of two years.
There was a 0.5% gain recorded in the Japanese Nikkei 225. There was an increase in bond yields due to selling in Japan and this resulted in the central bank buying even more.
Meanwhile, the US dollar was holding onto its gains, while the euro, the Japanese yen and sterling were able to recover very little from their multi-year lows.
The previous session had seen oil drop to lows of nine months, but it rallied due to a softer dollar and supply curbs in the Gulf of Mexico and the US because of Hurricane Ian.
There was a 1.28% increase in US crude, which pushed it up to $77.69 a barrel, while Brent rose 1.56% for the day to reach $85.37 a barrel.