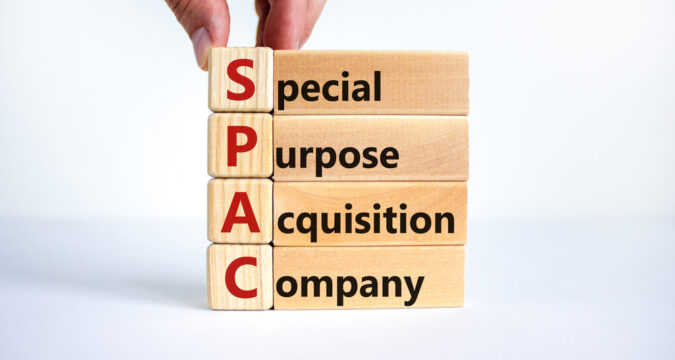 Instead of dealing with the hassle that's involved in an initial public offering (IPO), more and more private companies are opting for a reverse merger offered by SPACs in order to go public. But, what exactly is a SPAC? According to Martin Taylor, these special purpose acquisition companies go public for the primary purpose of raising funds that can be used for acquiring a private company. SPACs are also known as blank check companies and they usually have two years for making a deal before they are required to return the funds of their investors.
Even though SPACs have existed since the 1990s, they have recently experienced a surge in popularity. As per Martin Taylor, the surge doesn't show any signs of slowing down in 2021 and has become one of the hottest investment trends. A total of 59 SPACs were introduced in the market in 2019, but in 2020, this number climbed to a whopping 248. If you are interested in investing in a SPAC, you will find a ton of options available. Obviously, every prudent investor would understand the importance of doing their homework for determining which SPAC to opt for.
If you are unsure, you can check out these options that may suit your criteria:
Churchill Capital IV
As aforementioned, there are many SPACs that you can find on the market today, but Churchill Capital IV has undoubtedly become one of the most famous ones out there. According to Martin Taylor, when a SPAC announces its merger with a private company, the usual reaction of the market is favorable. However, days after Churchill and Lucid Motors reached a deal, their shares plummeted.
Lucid Motors is an electric-vehicle (EV) company that was founded by a former employee of Tesla and it has received a lot of hype because electric vehicle stocks gained a lot of momentum in the last year. At the announcement of the deal, there was a 30% increase in the share price of Churchill. However, Martin Taylor states that investors soon realized the valuation was getting out of control, which meant that buyers ran out of steam and the shares collapsed. Now, things seem to have stabilized, which means Churchill's price is reasonable and Lucid now has the funds needed for putting its big plans regarding the EV market into action.
Pershing Square Tontine Holdings
Hedge fund Pershing Square and Bill Ackman, its founder, have brought this SPAC named Perhsing Square Tontine Holdings. As per Martin Taylor, it makes sense as to why Ackman would find a SPAC appealing, as he can work with the management of a target company directly, check their finances and then providing the funding needed for taking it to the next level. The SPAC has plenty of funding and was also ranked as the most popular one amongst hedge funds, as more than $800 million has been invested in it. This is on top of the capital of $4 billion raised by the SPAC when it was marketed in July of last year, thereby giving it plenty of funding for taking over another company.
Soaring Eagle Acquisition Corp
If you are a new SPAC investor, Martin Taylor says that you should notice that successful SPAC corporations often come back for seconds. This means that they form another SPAC and initiate another acquisition or merger as quickly as possible for capitalizing on the current SPAC trend. Nonetheless, you should also bear in mind that this could also be a warning sign in some cases, as these groups may just be trying to make a quick buck.
But, Martin Taylor also adds that sometimes a record of introducing great companies in the market can also be an indicator of future success. Therefore, investors should pay some attention to Soaring Eagle Acquisition Corp that has been established by the same group that took DraftKings public and then Skillz public in 2019 and 2020, respectively. DraftKings has become one of the most notable SPAC acquisitions in the last couple of years and the Soaring Eagle team of Jess Sagansky and Harry Sloan are looking for the next big thing via their seventh SPAC.
Deerfield Healthcare Technology Acquisitions Corp.
The Deerfield Management Company has introduced three SPACs since 2018 and it focuses on both private and public healthcare companies. However, Martin Taylor states that it hasn't done anything quite like this before. The SPAC has announced that not only will it be merging with CareMax Medical Group, but also merge with IMC Medical Group simultaneously. Both these companies are catering to seniors in Florida and provide healthcare services.
By the time the deal goes through, the combined firm will have total 26 medical centers that will serve 36,000 Affordable Care Act and managed Medicaid patients and 16,000 Medicare Advantage members. As per Martin Taylor, there has been a recent boom in the healthcare sector with people navigating the new normal to see a doctor. With this double SPAC merger, the company will be able to capitalize on healthcare in this post-pandemic world.
Ceres Acquisition Corp.
The market has a lot of cheap money floating around and it is ending up into the pockets of private companies, thanks to their merger with SPACs. Regardless, this doesn't mean that all the companies being taken public are good investments. There are risks and Martin Taylor says that one way to reduce the risk of purchasing shares of a SPAC that won't be around for long is to find one that's in a growing industry. This is exactly what the marijuana industry has to offer.
It is what pushed Ceres Acquisition Corp. to make a deal with a rapidly growing marijuana dispensary company called Parallel that has around 50 locations spread across four states. The company is planning on using the money from the deal for boosting its research and development efforts, along with the customer experience. Parallel's leadership team has plenty of experience with this, and it is led by Beau Wrigley, the Wrigley-gum heir.